Solidarity Through Virtual Closeness
In these extraordinary times, where we all find ourselves treading new ground, there are three main things that connect us as people:
The need for social closeness and empathy

The need for "trusted sources" that have clear, consistent and understandable

communication

The need for relevant, feasible guidance for all areas of life
Brands and Service Providers work hand in hand with people as both partners and communicators. Many of them run their own communication channels – both online and offline – and in doing so automatically provide a User Experience which falls under their brand and their customer service. It is therefore a necessity that you take into consideration these three basic needs for people, under these special circumstances, with every communication about your brand.
Together Despite Social Distancing
Recognise the role your brand plays in the lives of your clients, and understand how much of an impact this crisis has on that relationship.
How can your brand or your service contribute to one of the basic needs and most of all satisfy the need for empathy and social closeness.
We want to help you with that!
Drawing on our many years of experience with communication and crisis management, we want to support you with taking the right measures specific to your company.
We will gladly help you with the
development and design of crisis-resistant guidelines for all of your communication channels and touchpoints
.
Furthermore we can assist you with the direct communication to your customers through newsletters, social media and online marketing measures.
Additionally we developed a
communication checklist
which can help you analyse the status quo as quickly as possible, and help guide you through your communicative actions.
As a result we have implementation plans for every company size which are waiting to be tailored for your business.
W
e would love to develop a specific checklist

with you

for your company.

Following the guidelines and recommendations from the government, we are working out of our home offices doing our part in social distancing.
Regardless of where we work, our team is
here for you as usual.
We see ourselves as your reliable partner and want to be there to support your needs every step of the way despite these challenging times.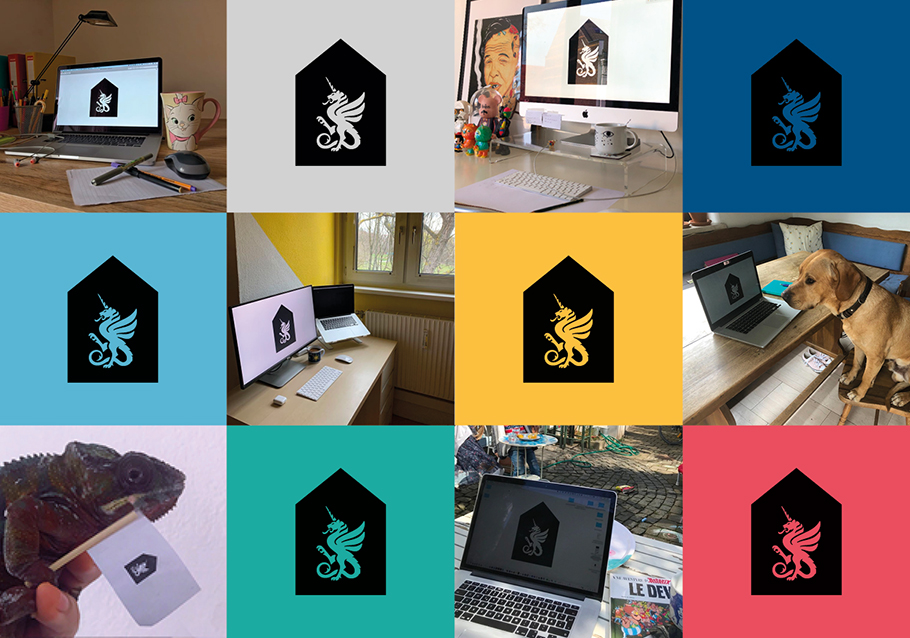 Our playground is the world of brands, communication and digitisation.
Corporate and motion design, user experience and technical implementation for web are our disciplines.
Play with us!
Meet the beast.