Elegant solutions for complex problems
We design memorable digital interactions that drive your users to their destination and drive your business forward.
More than ever, today's digital products must meet their user's goals in order to successfully support their business model. Our user-oriented designs bring together strategic, interactive and visual perspectives.
We create elegant solutions to complex problems that will give you a competitive advantage with your brand and your digital product.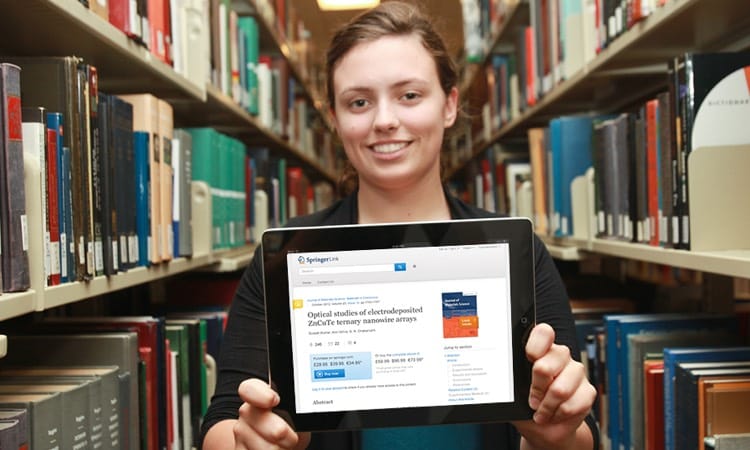 SpringerLink – Using Design Thinking to rebuild the platform
Strategy & Consulting
The concept and strategy are the foundation of convincing digital solutions. We will help to advise you, comprehensively, on digital business models, tailor-made product solutions for your customers and optimisation potential for your existing processes and systems.
Business Vision
Business Model Design
Digital and Content Strategy
E-Commerce Strategy
Cross and Omni Channel Management
Workshops & Design Thinking
Our workshops use proven methods to help you get more and better ideas, to work more productively and to identify problems and ways of finding the best possible solutions. Our user-focused design thinking approach will help you put your users and customers first and at the center of all considerations.
Training and Team Engagement
Kickoff and Creative Workshops
Business Vision and Business Model Design Workshops
Digital Product Design Workshops
Strategic Plan Development
Experience & Visual Design
We create first-class design that touches the heart and conquers the mind. We see design as an iterative process centered around the needs and the behavior of your customers and users.
Conception
User Experience Design, Service Design
User Research, User Interviews
Development of Personas, User Scenarios
Interface, Screen and Interaction Design
Design Principles and Patterns, Design Guidelines
Design Libraries
Digital Marketing
Our goal is to place and reinforce your brand message across all digital channels. We will analyse the performance of your campaigns in real time and use a set of digital measures to optimise their performance.
Search Engine Marketing – SEM, SEO
Conversion Optimisation, Campaign Optimisation
Dynamic Retargeting
Affiliate Marketing
Social Media Marketing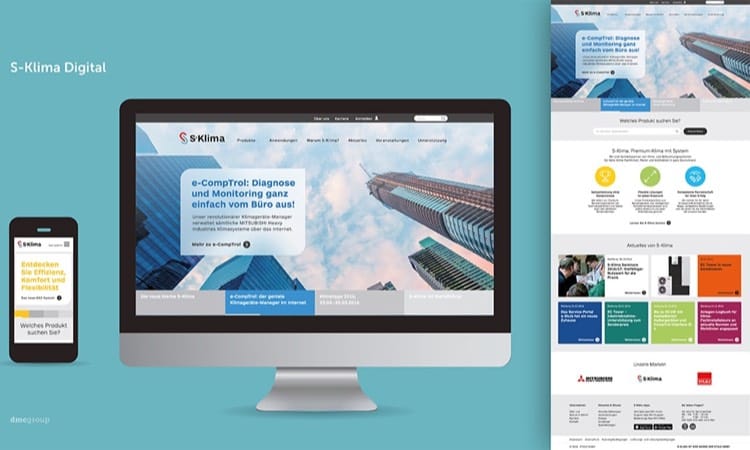 S-Klima | Air conditioning and humidification solutions from STULZ.
Technology
For us, Design is not complete without the perfect frontend implementation. That's why we work closely together with our technical team members throughout the design process. We use agile methods as well as classical approaches.
Frontend Development
CMS and Portal Development
e-Commerce and Shop Systems
CRM and E-Mail Systems
Web and Mobile Development
Software Development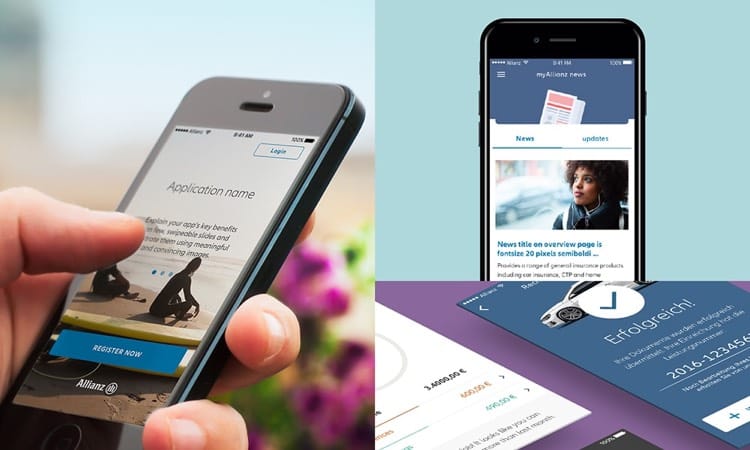 Analysis & Testing
Successful applications and products meet the needs and goals of their users and meet business goals. We help identify goals and continuously test products and solutions to ensure successful results.
Business Analysis
Customer Journey Tracking
Audits and User Interviews
A/B Testing
Usability Testing
Analytics and Research
Note regarding your data: We do not pass on any personal data submitted to other companies.

In addition, we only want to use your data for your requested contact.

You will not receive any promotional material by email.