Brand Strategy
Brand Architecture
Communication Concept
Visual Identity & Guidelines
Product Naming
Website
Image Brochure
Event "Fendt Field Day 2018"
Fuse stands for "Smart Farming" within AGCO, one of the biggest manufacturers of agricultural machinery worldwide. dmcgroup helped Fuse to define the Brand Strategy in order to become a completely independent brand. After the Brand Strategy we developed, the Visual Identity & Communication Strategy followed accordingly. The new Brand was then presented to the public at the "Fendt Feld Tag 2018". Simultaneously we developed the new digital approach for fusesmartfarming.com. Additionally we created the Brand Guidelines and the Image Brochure. All together we have reached our goal to position Fuse as a strong stand-online brand.
The outcome: Fuse is now positioned as a completely independent brand. The former perception as a "department of AGCO" is history.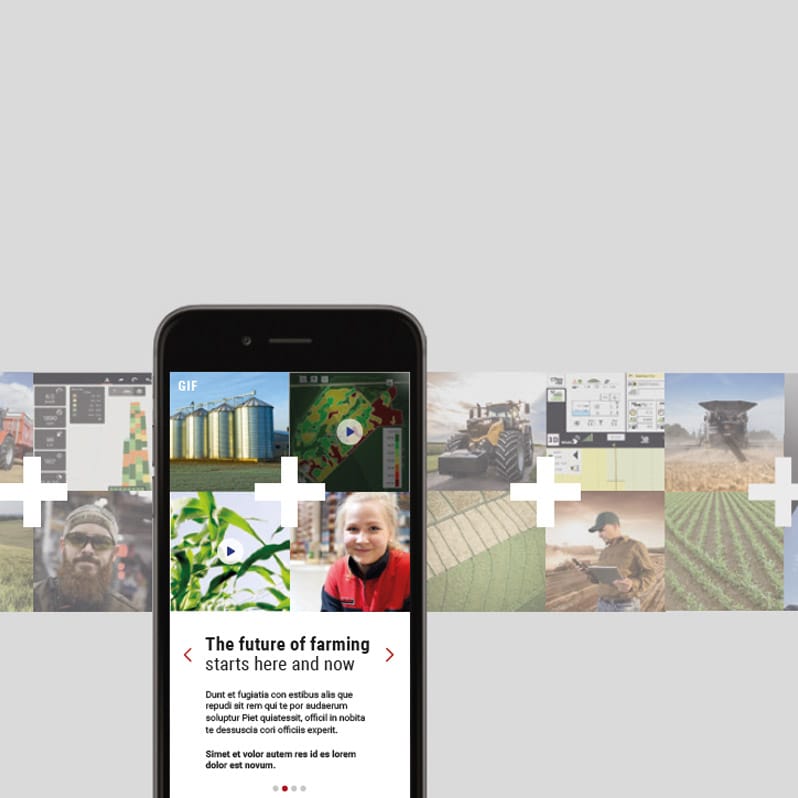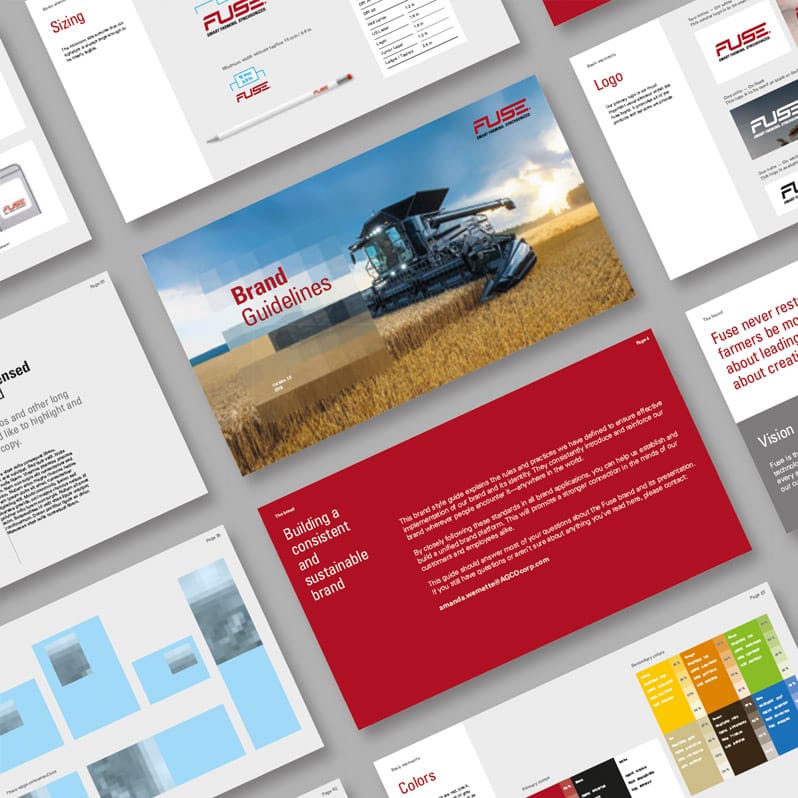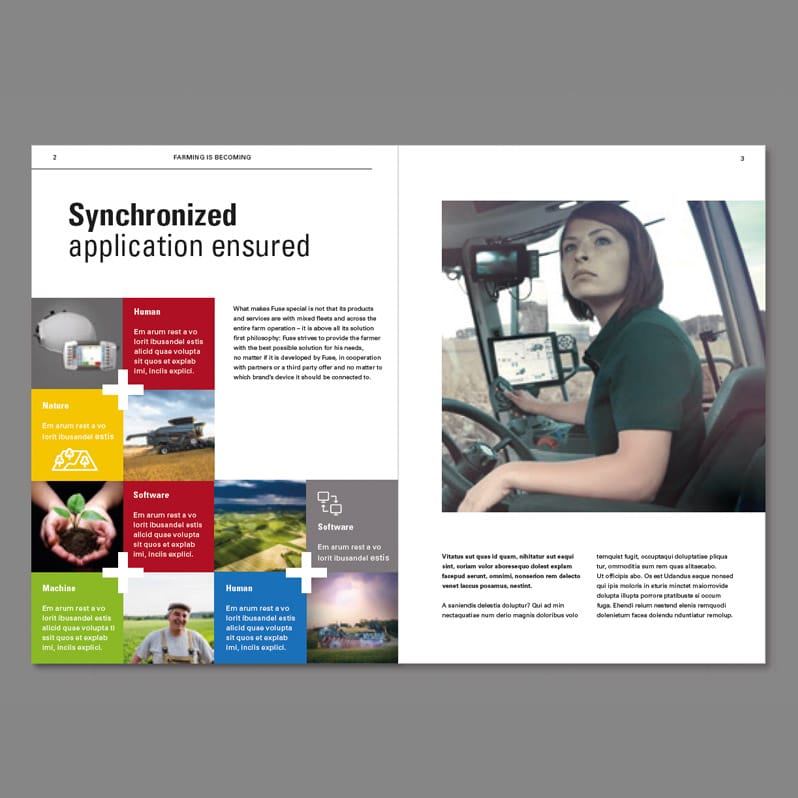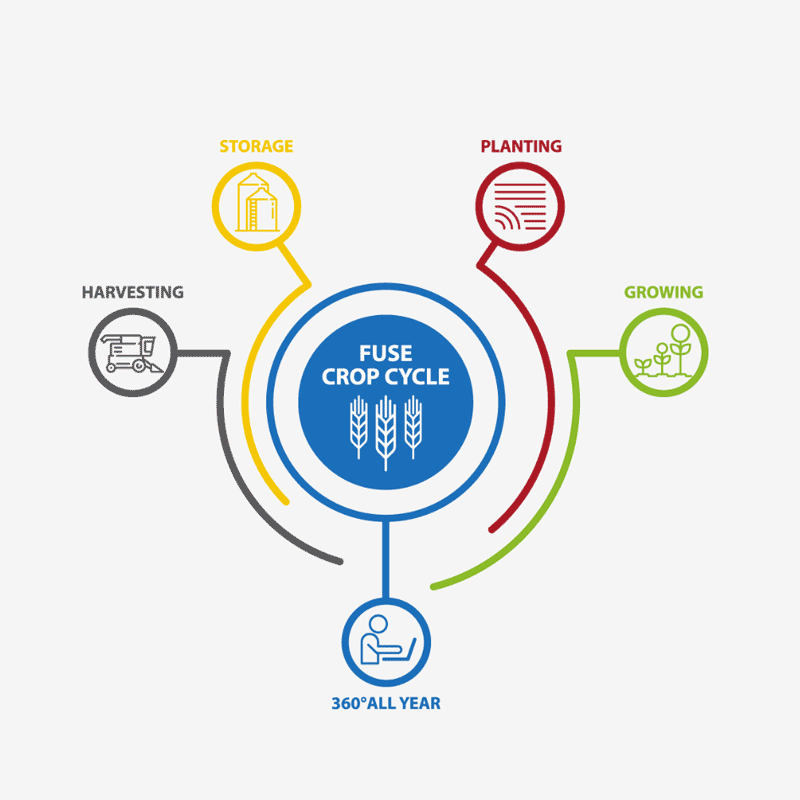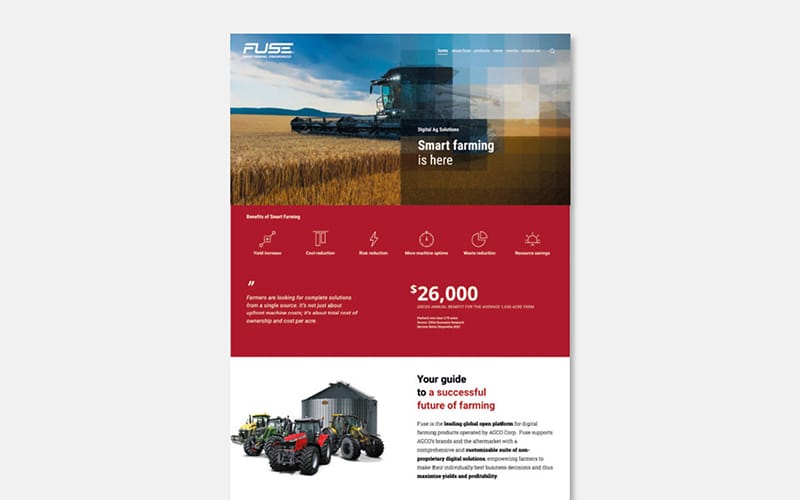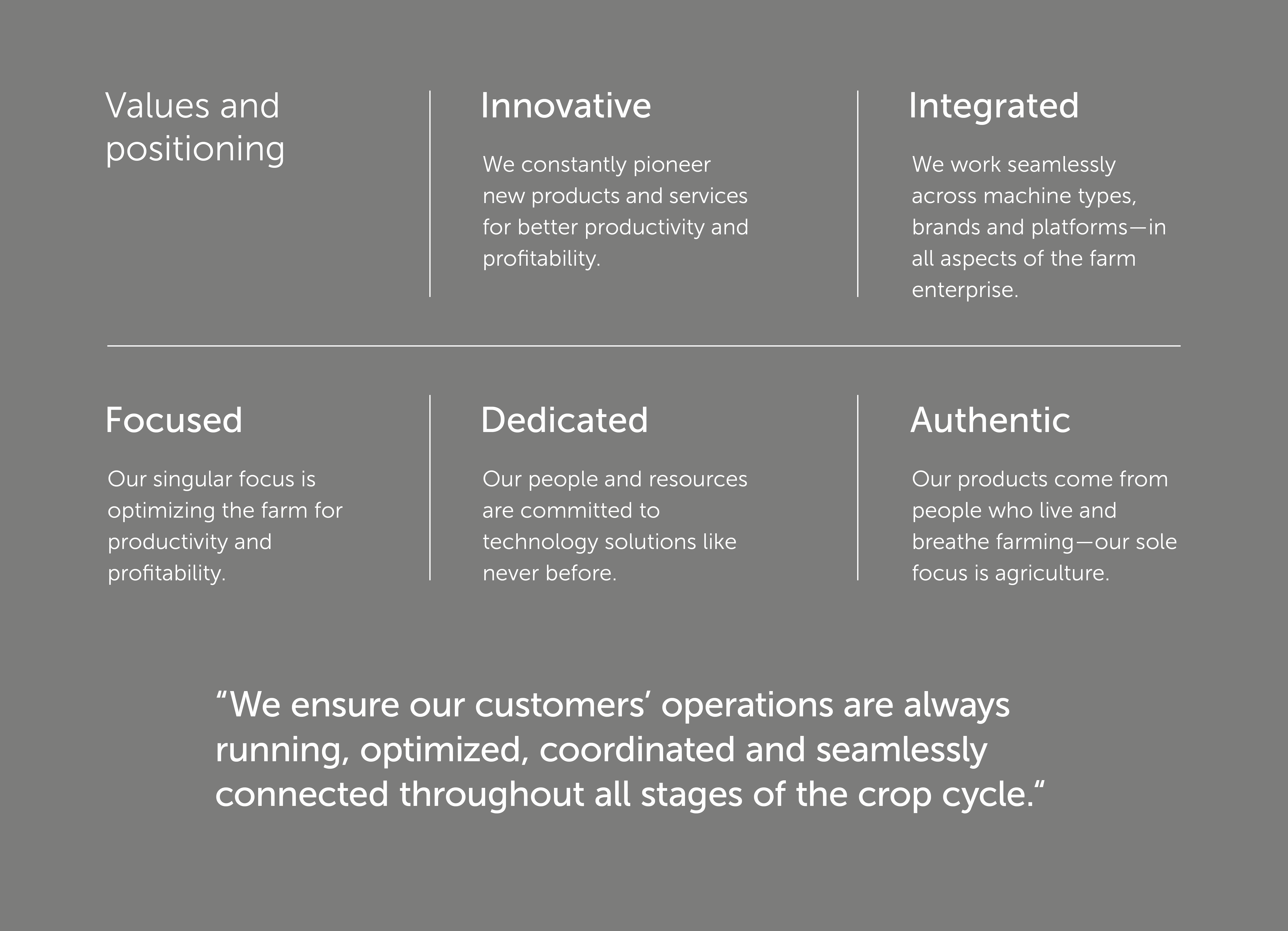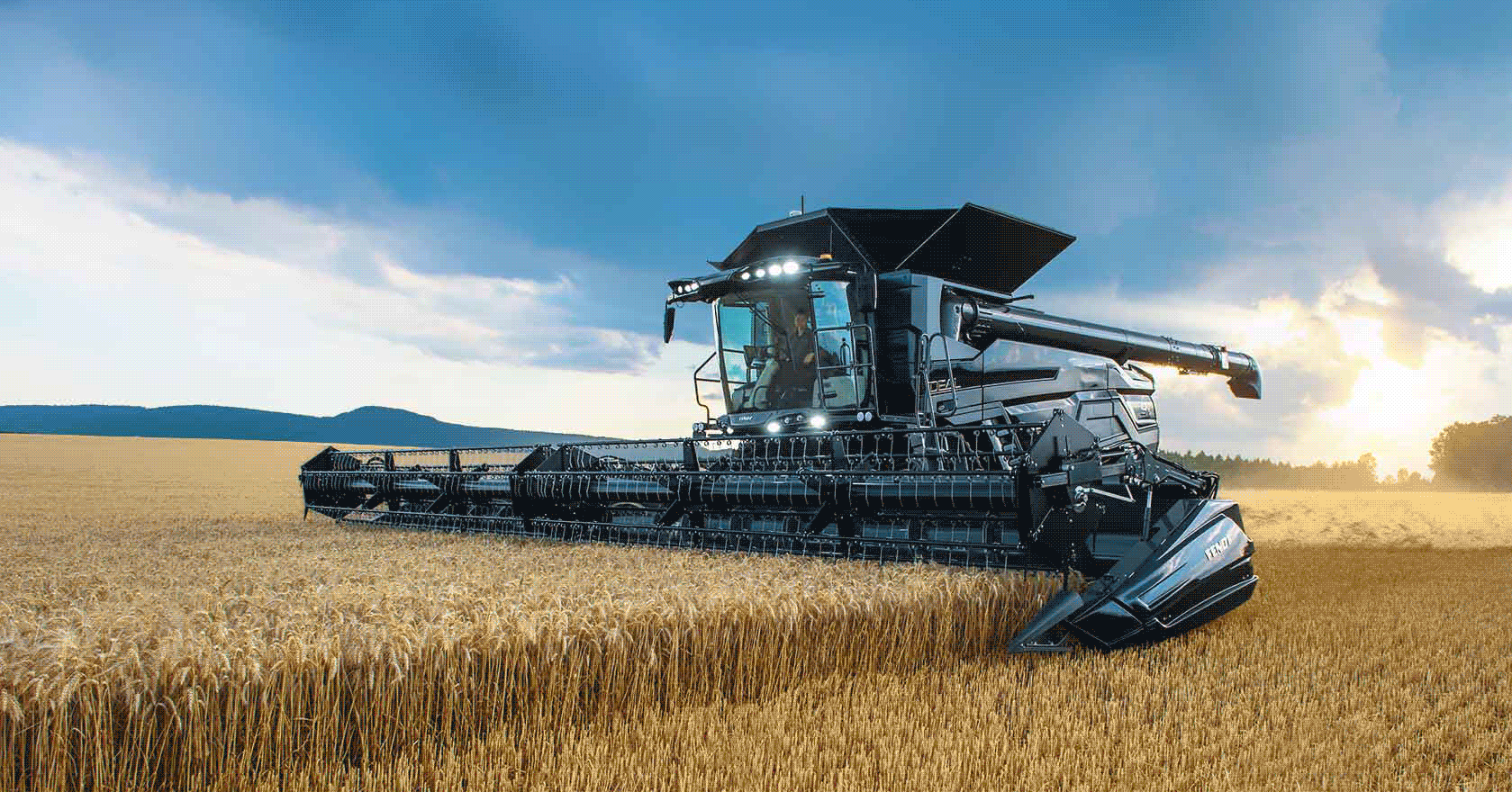 A key element of our visual identity is the pixelated content box layout system. It visualizes the transfer of agricultural challenges into digital solutions.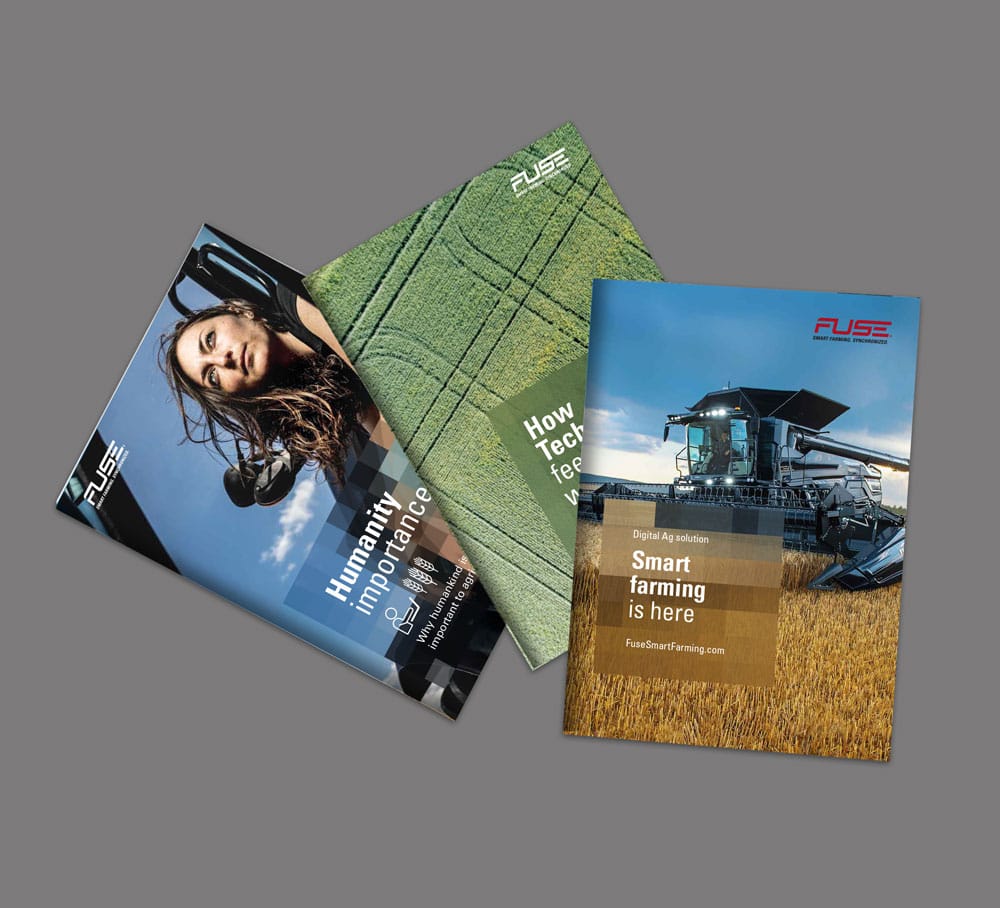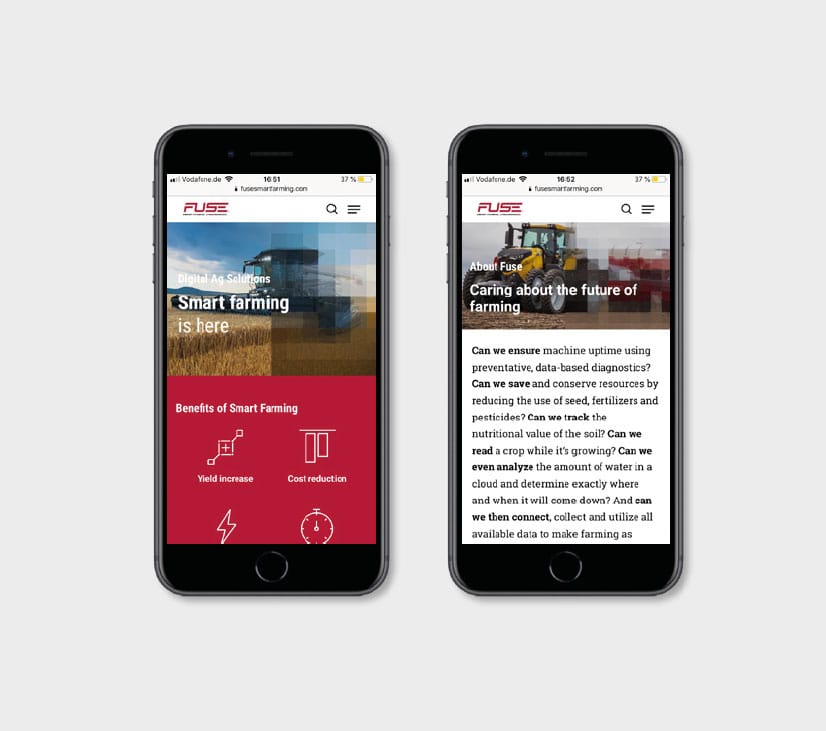 The plus image is a key visual that combines machinery, software, nature and human areas. Together, they tell stories from the Fuse world and communicate fundamental information. The key visual can be adapted for any device, format, media or dimension. It comes alive by combining videos, interactive elements, texts and photography.