Team
In the areas of user experience, conception, design, text and front-end development.
Clients
Among others Allianz Austria, TTTech Computertechnik, sIT Solutions of Erste Group, Iventa and Burda Foward.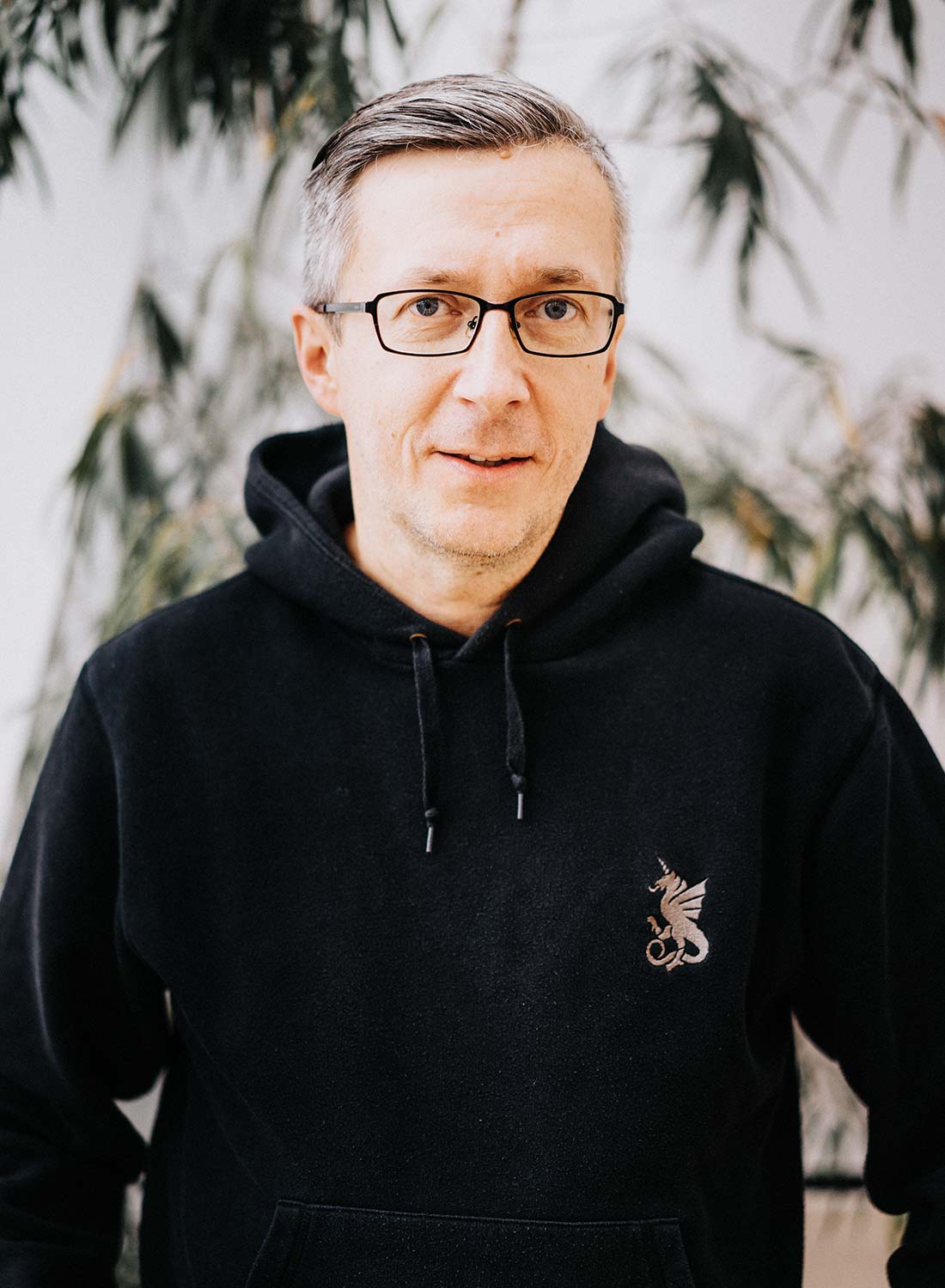 Managing Director Vienna Location
"<strong>dmc 01 Consulting & Development</strong> ,the digital unit of the dmcgroup, helps companies digitize processes, products and services. Our portfolio consists of a wide variety of customers and our cooperation as a team is based on motivation and qualification.
Digital
The Vienna location has been servicing the IT service provider of the Erste Banken and Sparkassen on the Austrian market for many years. Numerous digital products have been developed for internal bank processes as well as for external communication with customers.
Portfolio
Jobs for talents in Vienna
You would like to support us, but can't find your job description among the open positions? Then apply here and show us what you can do!

<h2>What it is like to work at dmcgroup?</h2>

"Web technologies are evolving rapidly. There are new and exciting things to discover every day that I can incorporate into my work. When beautiful products are created that work well and are used by the users, that's what drives me."

Karl Schwaier

Frontend-Developer
"We offer the flexibility and agility of a "small" agency, but the expertise, networking, reliability of a large agency group. Experts from all fields and areas. The dmcgroup is at the forefront of new developments, technologies and trends."

Philipp Brunner

Konzept / User Experience
"Here you have the opportunity to grow both professionally and as a person. Every day is worth it when you get to work with these great people on such exciting projects."

Antoniya Dimitrova

Konzept / UX Designer
"To use one of our customers´ slogan: big enough to deliver, small enough to care."

Paul Awe

Projekt Management
"The dmcgroup has always managed to adapt to the circumstances of the time in the best possible way without denying its origins. This makes dmcgroup a very good mix of sound design expertise and pioneering spirit."

Jürgen Bauer

Design
"Structured organization, a coordinated team and use of the latest coding technologies ensure that you can deliver high-quality work as a developer."

Bernhard Freudensprung

Frontend-Developer
"What is important to us is that in addition to the ground of facts, all the care and strategy in each work, there is also enough glitter."

Barbara Jaeg

Design
"I like to help solve group problems through research and communication. At dmcgroup I mostly enjoy working in an agile team environment."

Goran Markovic

Frontend-Developer
Have a project in mind?
Leave us a few lines
and we will get back to you!