Functional Myodiagnostics
Corporate Design
The transformation of FMD, formerly IMAK – International Medical Association for Functional Myodiagnostics, is supported by a new corporate design. A design process derived from the teachings of diagnostics and convincing with a surprising creative implementation of the medical theme.
Functional Myo – Excuse me?
Functional myodiagnostics, FMD for short, is probably a familiar term to very few people. In medicine, however, this type of holistic therapy is becoming increasingly popular – especially among patients. Functional Myodiagnostics, formerly Applied Kinesiology, deals primarily with diagnostic methods of the human organism. The center of this therapeutic current is the muscle and the testing of its reaction to certain stimuli.
The basis of the method is George Goodheart's Triad of Health, which defines human health with the balance of the sides of the triangle. The "chemistry" describes digestion and metabolism, the "structure" a healthy musculoskeletal system and the "psyche" a balanced daily life and a good social environment. Therefore, effective treatment of disorders in the body must take into account all three sides.
Theory and practice result in logo
These basic principles of Functional Myodiagnostics were translated into a logo and color concept by the dmcgroup and a new corporate design was created. The geometry of the triangle with surrounding circle were the starting points for the development of the logo. The triangular element also spans a historical arc to IMAK's former logo. The geometric shapes were combined with different things in the collection of ideas, until finally the path led back to the human muscle, which also forms the center of the method with the muscle test.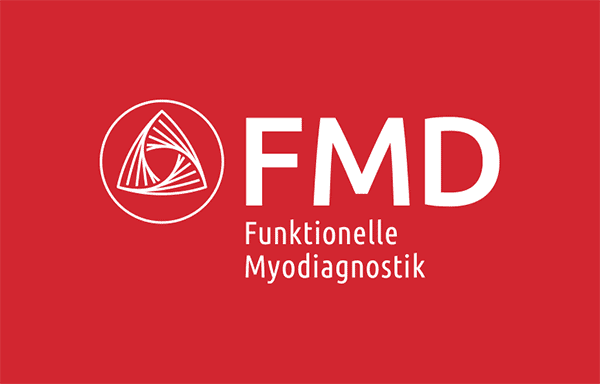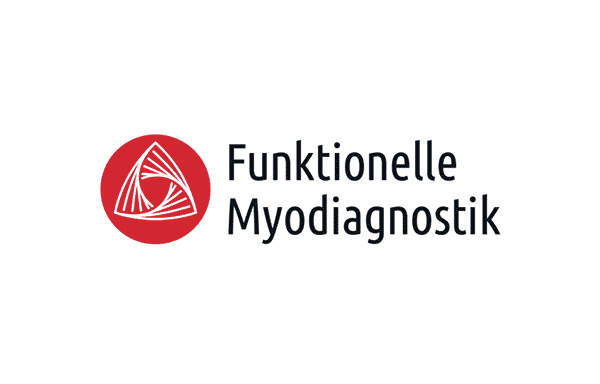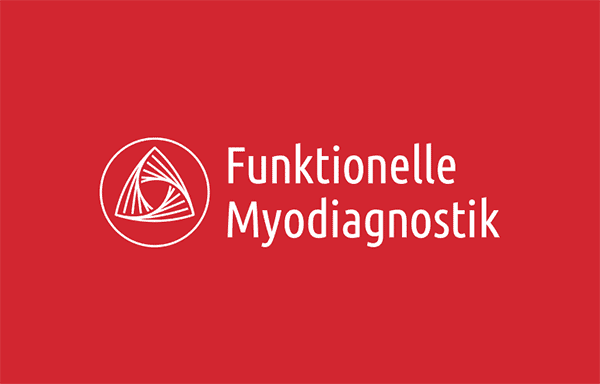 The new design is underlined by a rich red color, which is also based on the human organism. The bold red hue also doesn't accidentally set FMD apart from other medical logos, which often make use of green or blue tones in their classic color schemes.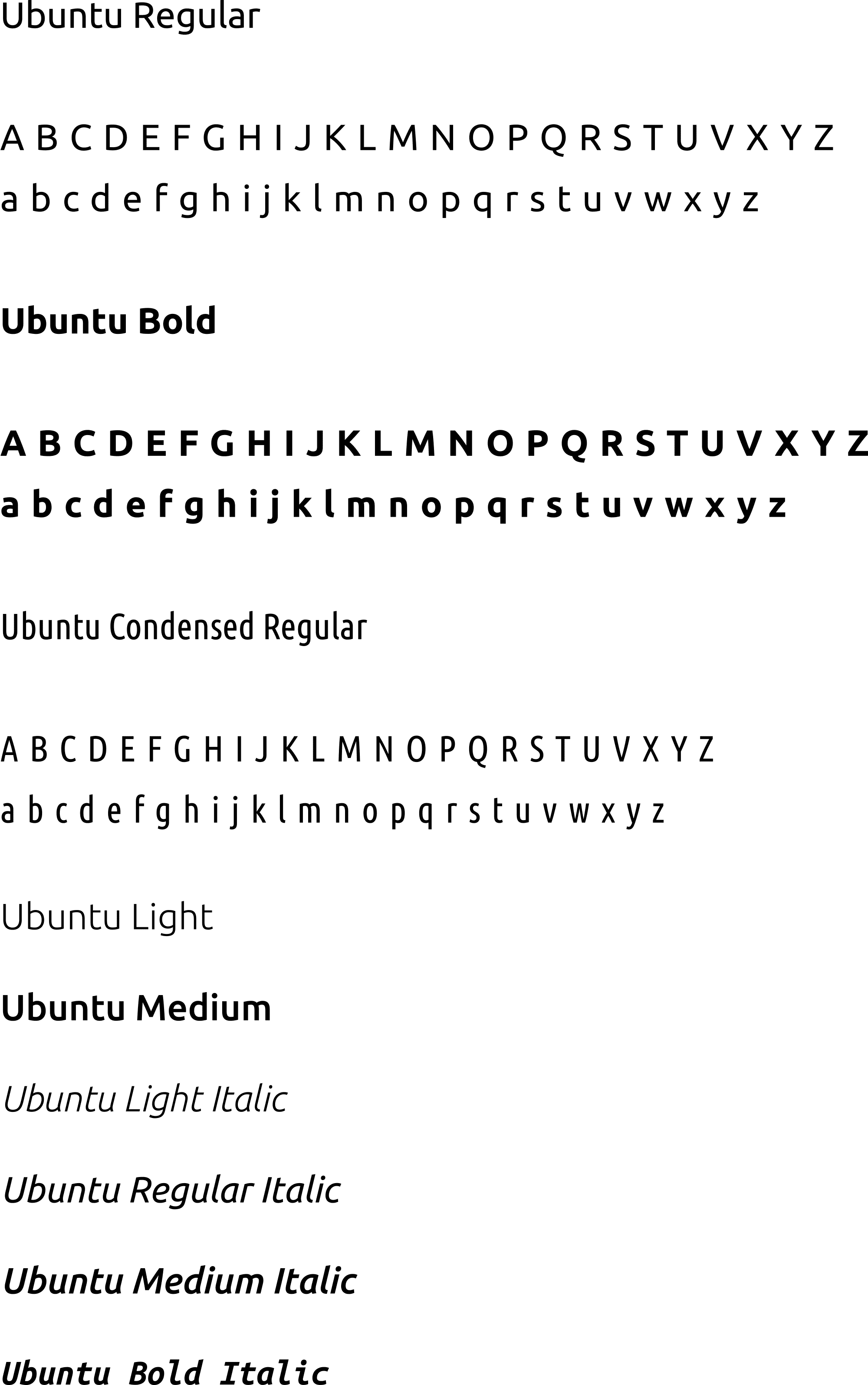 In addition to a quick guide, templates for various printed materials such as letterhead and business cards were created for the corporate design.