Branding Concept
Online Design System
White Label App Design
Digital & Brand Guidelines
Redesign and restructure for an important online platform and brand
Springer, one of the world's leading science publishers, offers high-quality content, innovative specialist information and services. To take the next digital step, dmcgroup revised the brand architecture, developed a white label design for the numerous Springer apps, as well as the important sales platform Springer Link.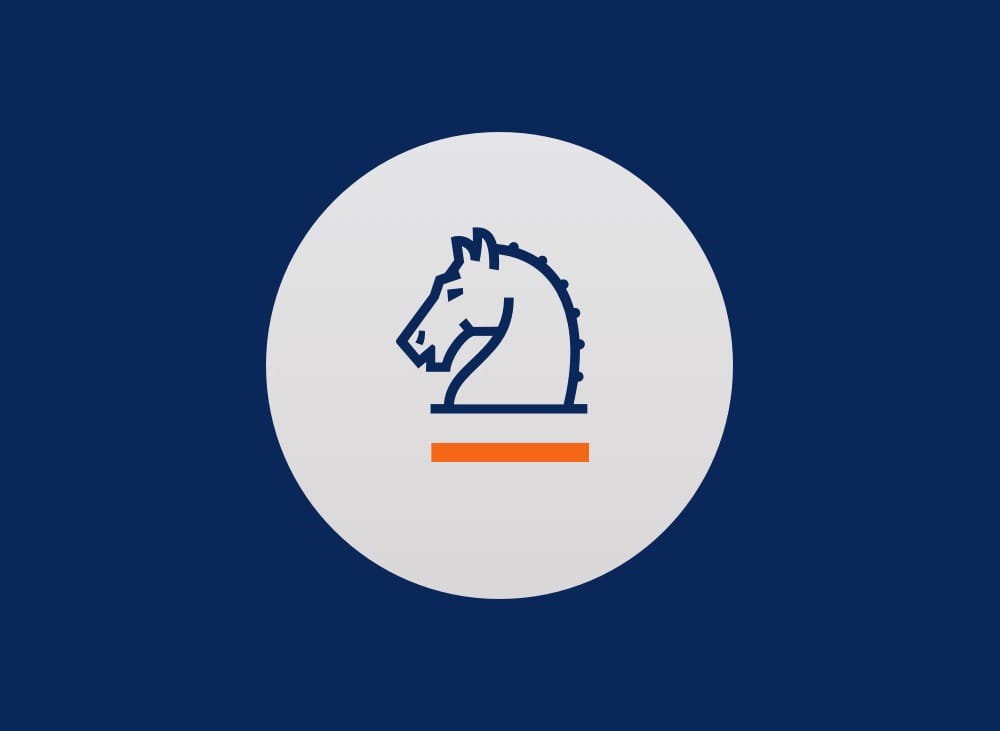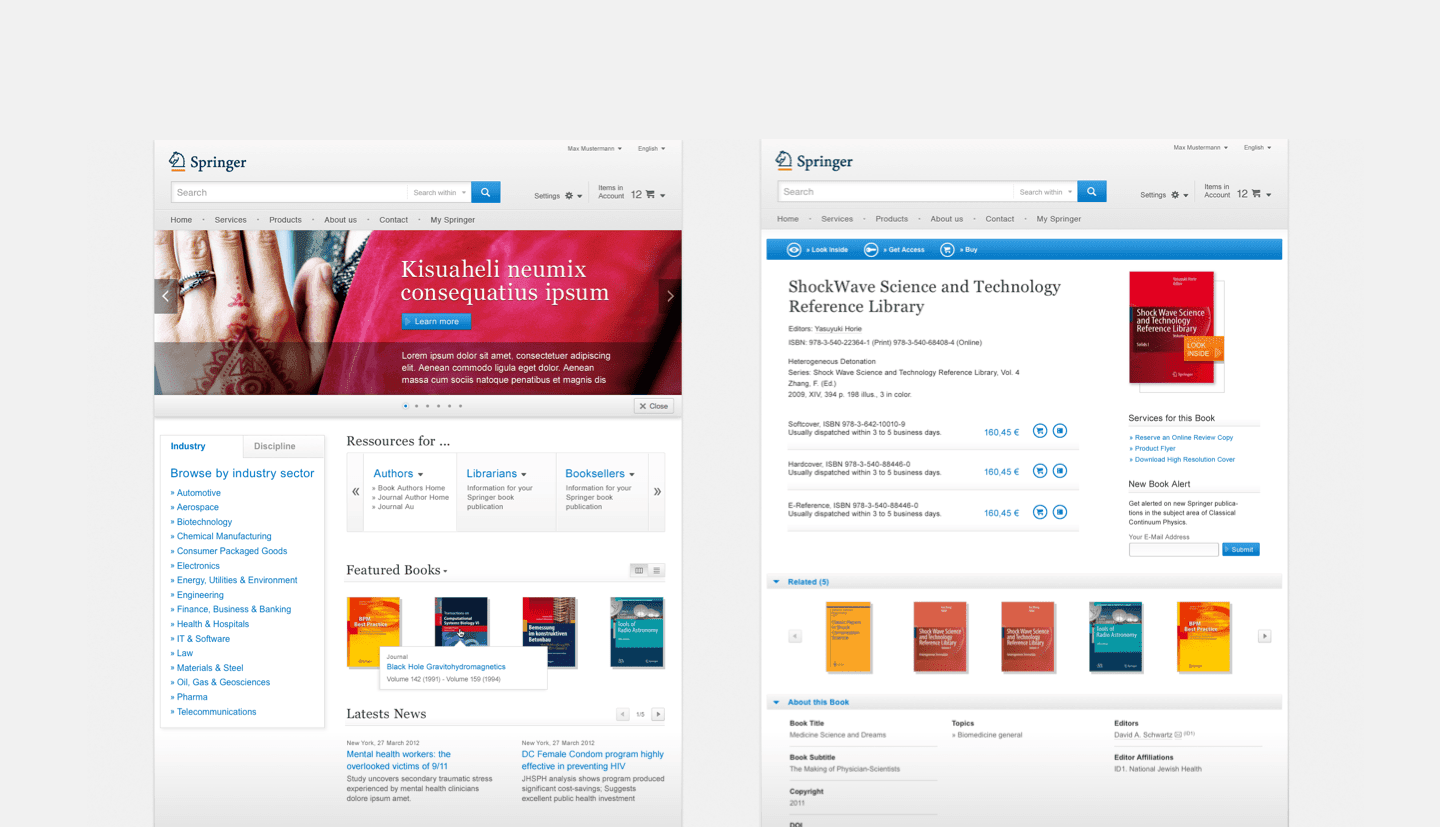 Springer Verlag is the world's second largest publisher of scientific publications. This high quality standard also needs to be met in the brand design of the publishing house. The aim of our journey with Springer was to develop stringent, easy-to-understand elements that can be implemented across various devices easily. Our task was to develop a uniform visual system, which on the one hand represents the digital nature of today and on the other, reflects the tradition of a publishing house.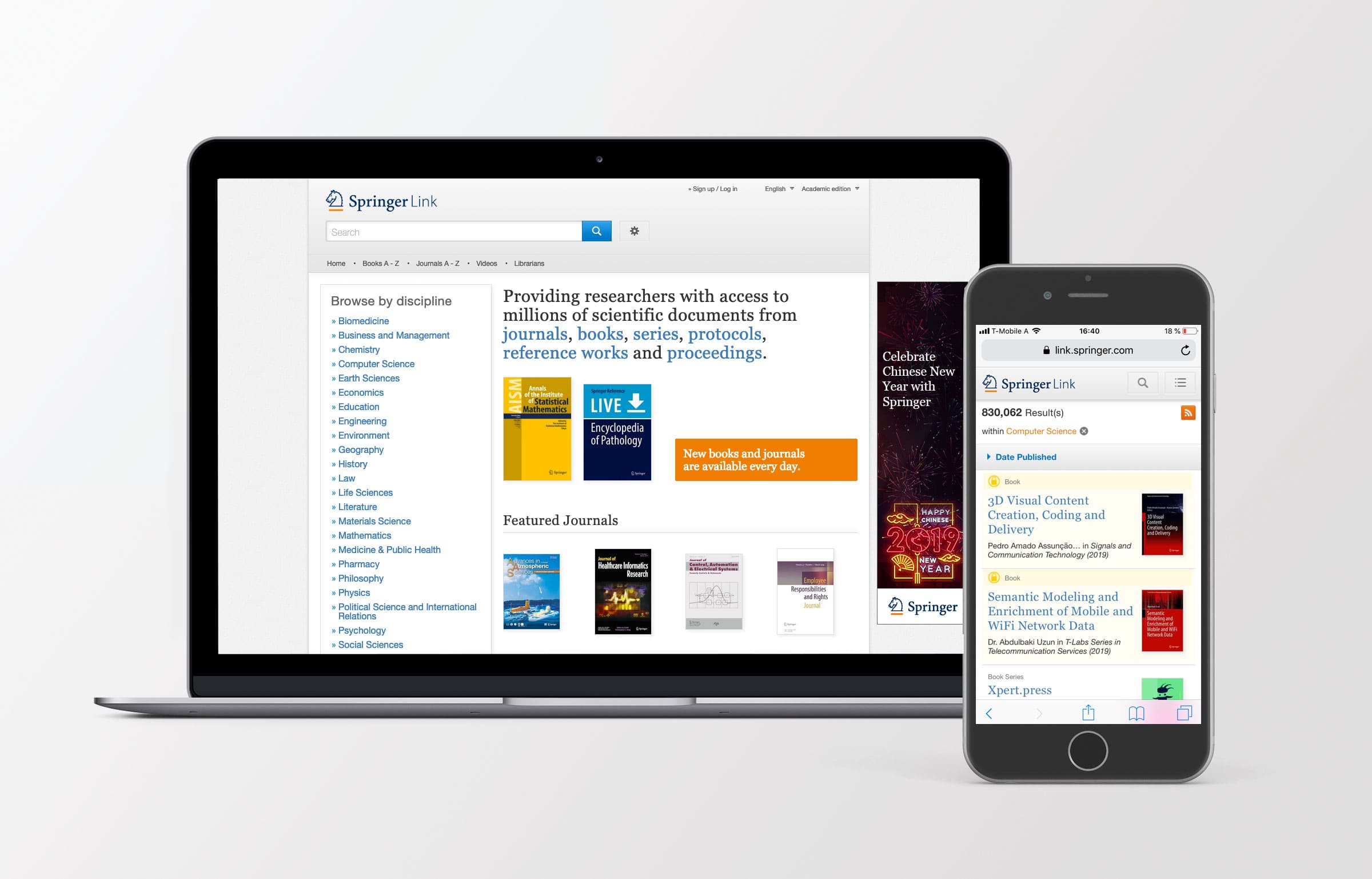 Springer also offers its high-quality publishing services to independent scientific societies of all disciplines as part of a partner program. These "Springer Societies & Publishing Partners" enjoy the distribution of their content through the global Springer network producing superior quality in editing and production.
In order to make this content available to its broad specialist audience using mobile devices, Springer commissioned dmcgroup to create a white label design for their mobile "Society App Framework".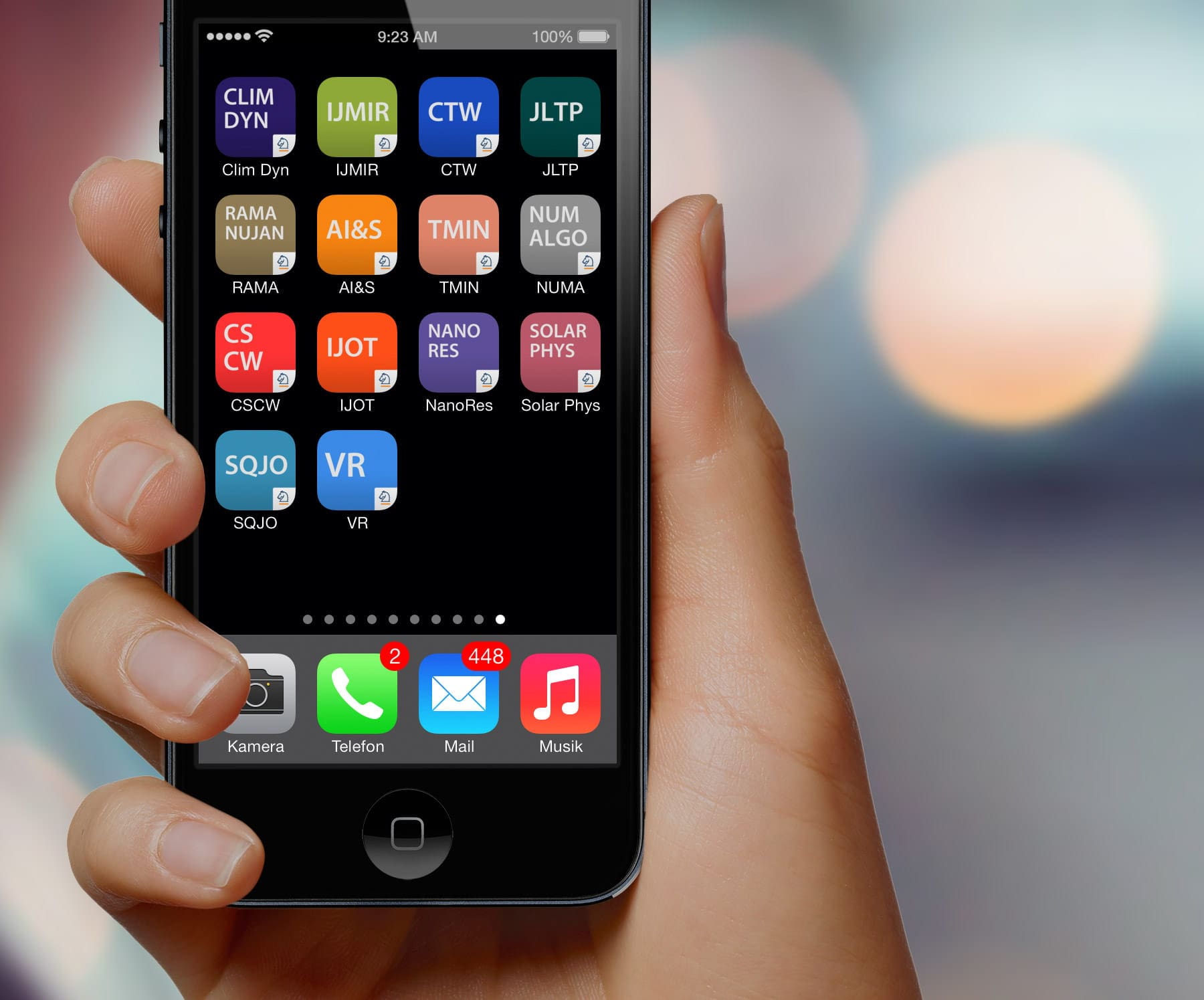 Through Design Thinking to the new Springer Link platform
Springer changed its content platform SpringerLink, which offers millions of scientific content and technical information and broke new ground by using exemplary agile software development and continuous design evolution.
In the search for new business models and new ways to futureproof the old platform introducing it to new markets, Springer decided to develop further and completely rewrote their software and began to design internally.
In order to satisfy its self-imposed goals and tight deadlines, Springer established a multi-partner team based in London to work together on this important project. The first release went into beta after only five months.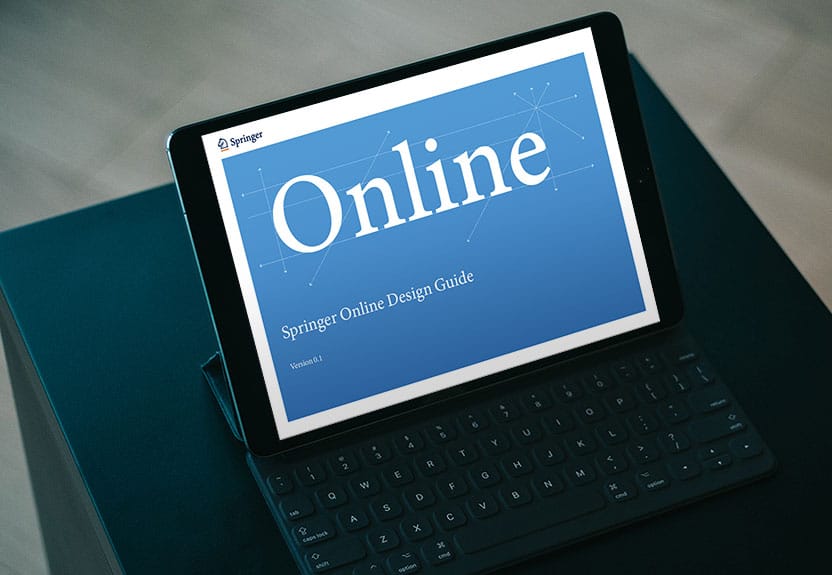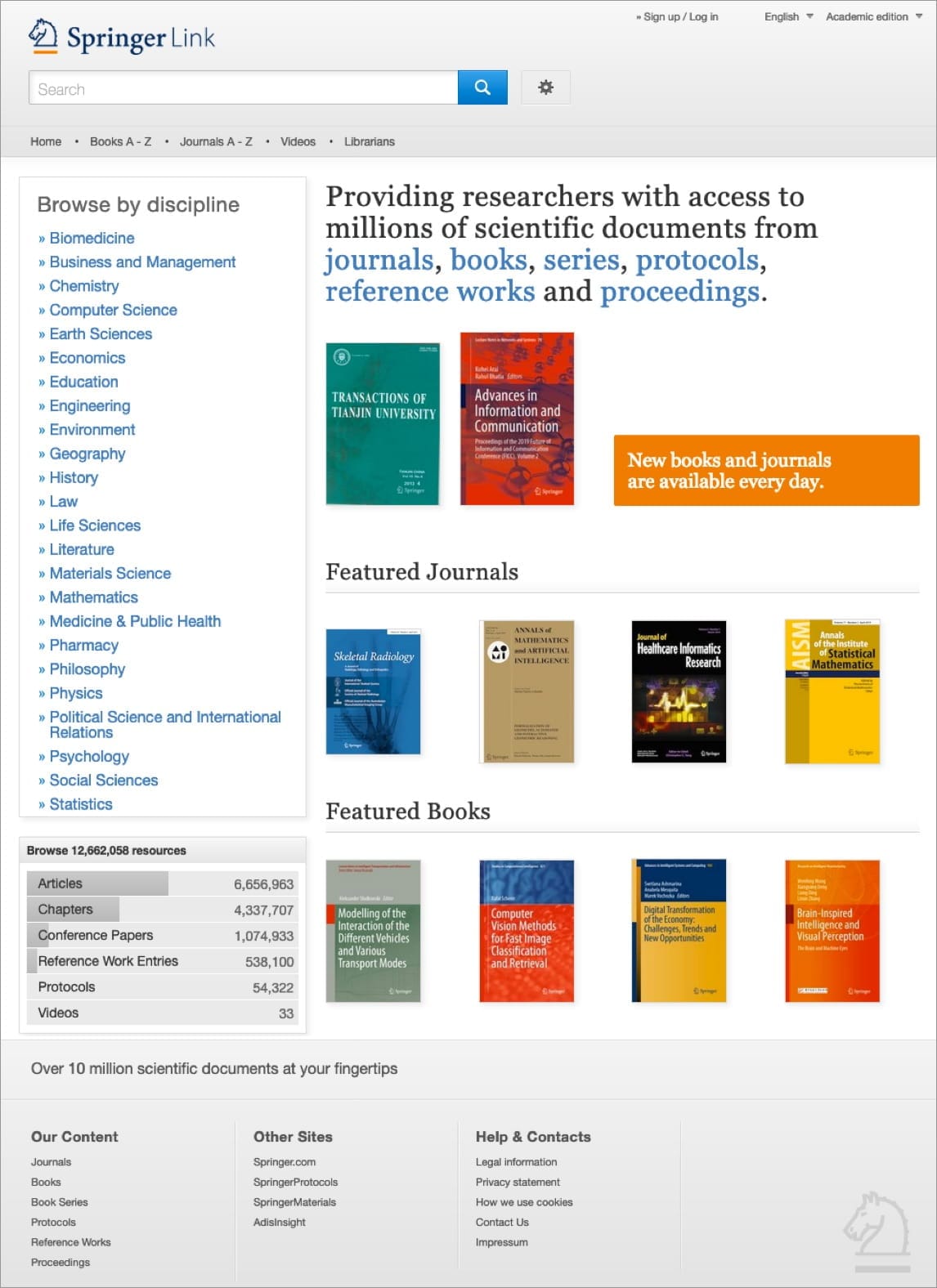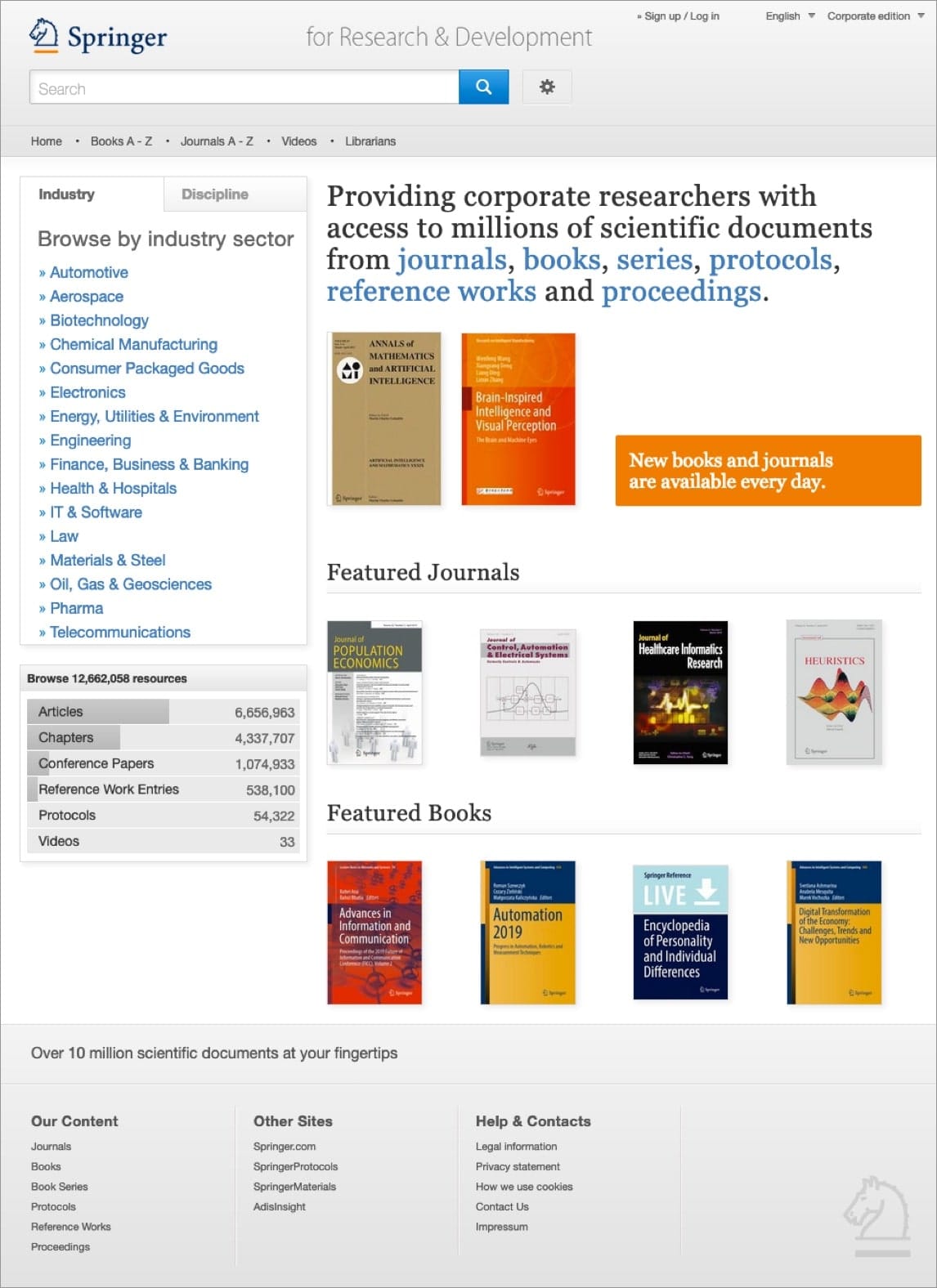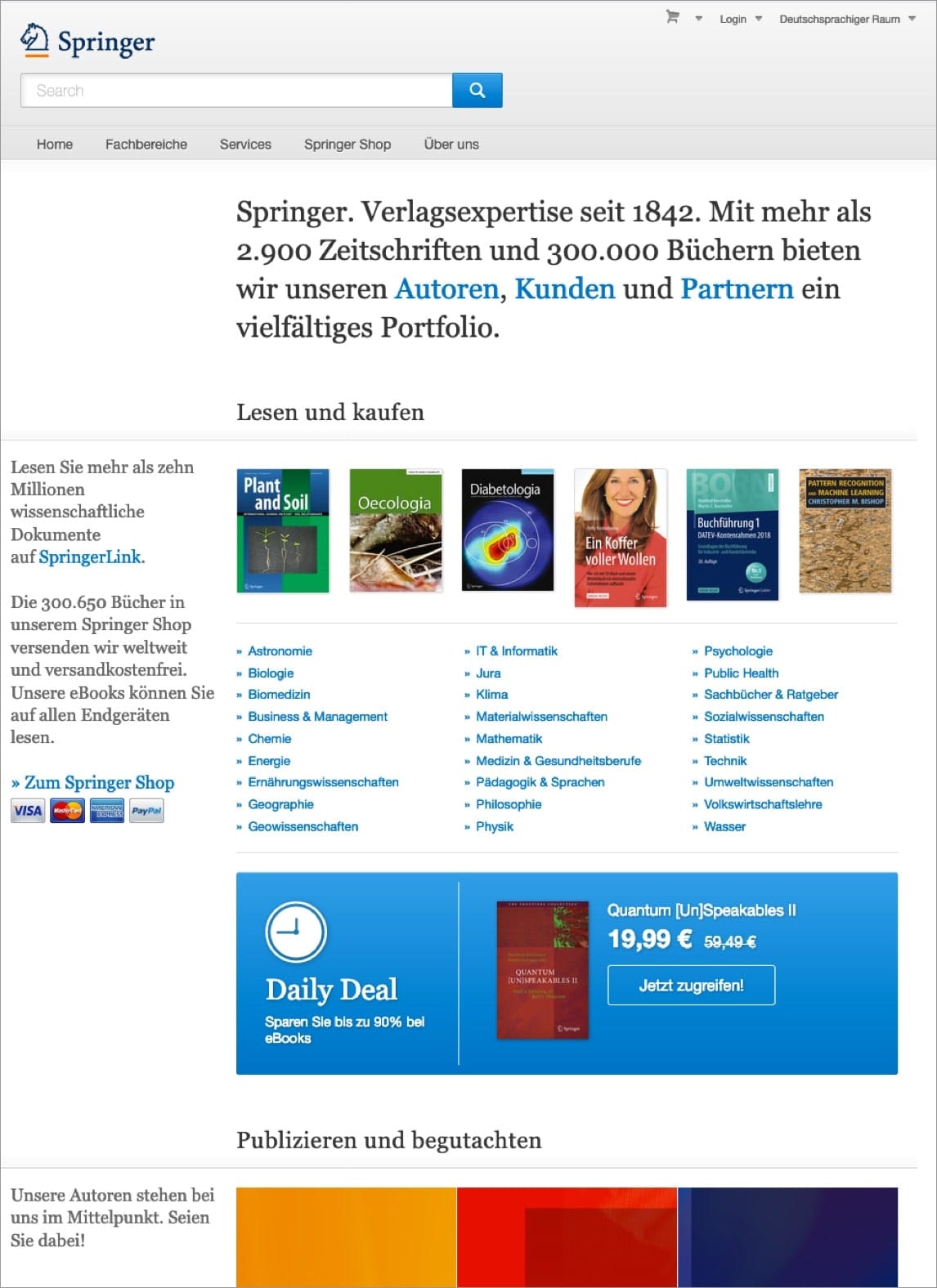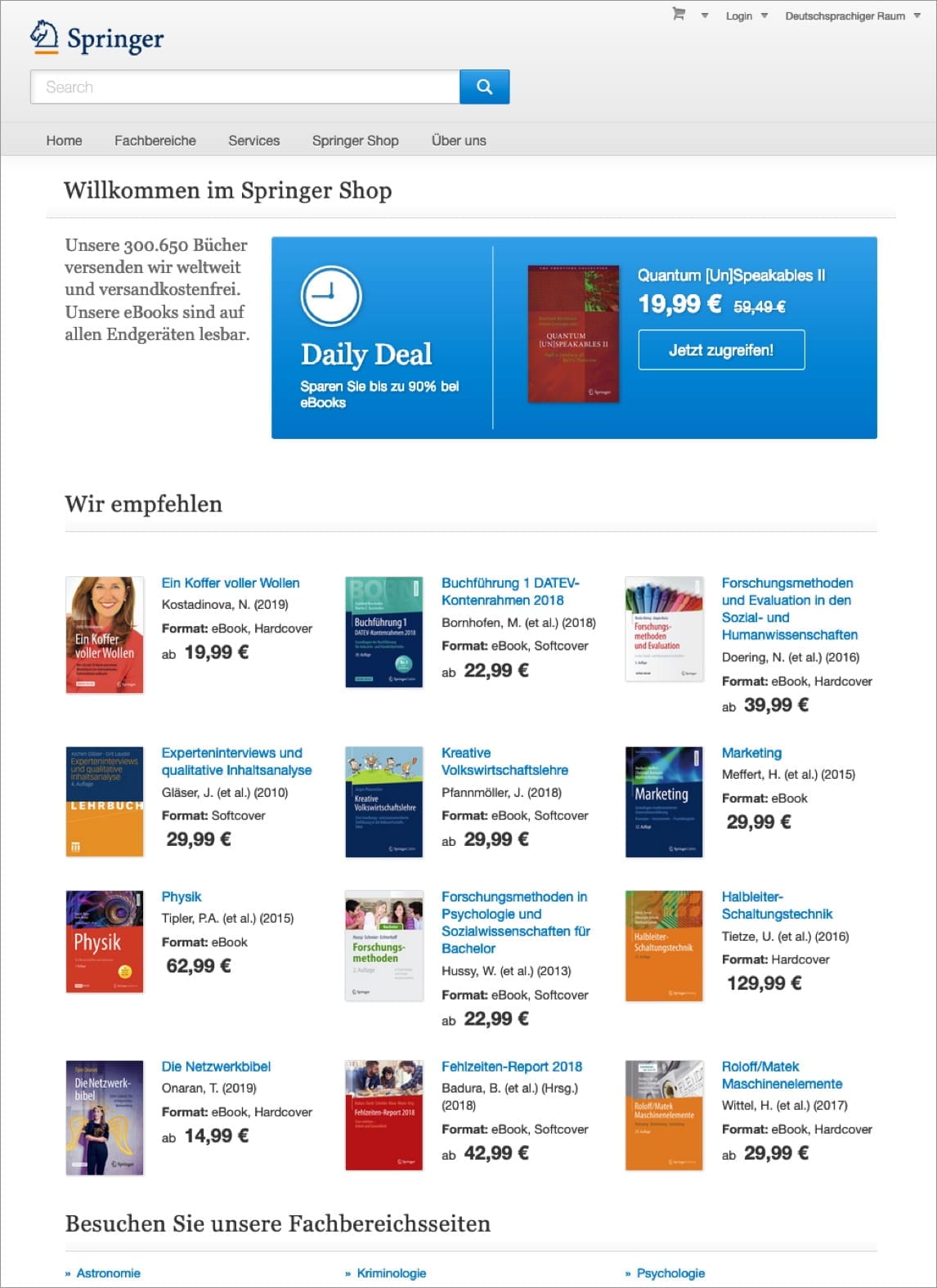 Design Thinking helped us to develope a site that meets customer needs
Success stories & conclusions
Springer and its partners have managed to re-create a product in a very short time frame. Exemplary and cooperative methods – removed from agencies, company allegiances or trades – have enabled them to work successfully. Using Design Thinking, Agile Software Development and Lean Principles, Springer has designed and implemented a modern product with an outstanding user experience.