Düsseldorf
Marketing GmbH
Düsseldorf – people feel connected to this city.
A sense of community and cosmopolitan flair are Düsseldorf's defining values. The city creates an attitude to life that is denied to most large cities: the combination of a family atmosphere characterized by community and personal communication with an open-minded, cosmopolitan attitude to life.
Internationally, the English claim "Live close Feel free" is used as a convincing ambassador for international users and media.
The city of Düsseldorf is a cosmopolitan city that combines both the spirit of a metropolis and the feeling of great closeness and community. These attributes, which appeal to people's contemporary needs, are what the city wants to project to the outside world. With a new claim and a new design, these values were visibly implemented for the public. Naturally, the new claim was tested for relevance, comprehensibility and appeal through market research and target group tests – locally, nationally and internationally.
The claim "Proximity meets freedom" developed by dmcgroup sums up the new design concept of the BRANDDESIGN KW43 agency.
The typographic design of the claim is intended to convey a sense of freedom that does not adhere to conventions and strives to reach far beyond boundaries. At the same time, the headlines are closely connected in some places. This also captures the spirit of Düsseldorf: Opposites live closely together in harmonious neighborhood and thus reflect the cityscape of its fellow residents. The size of the letters also aims to convey closeness and at the same time present the self-confident appearance of a city that is close to the world.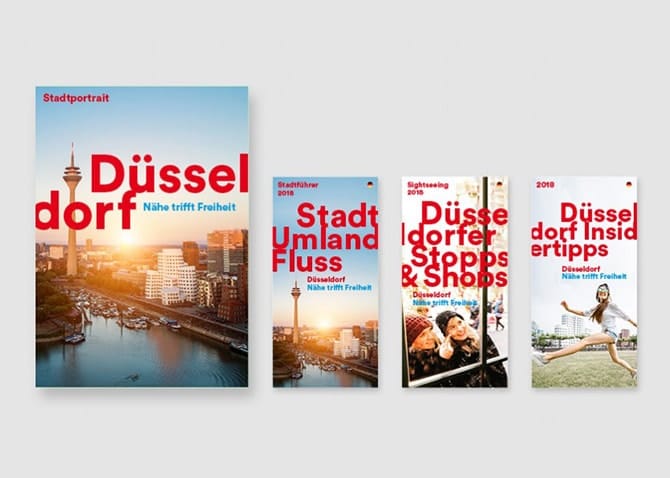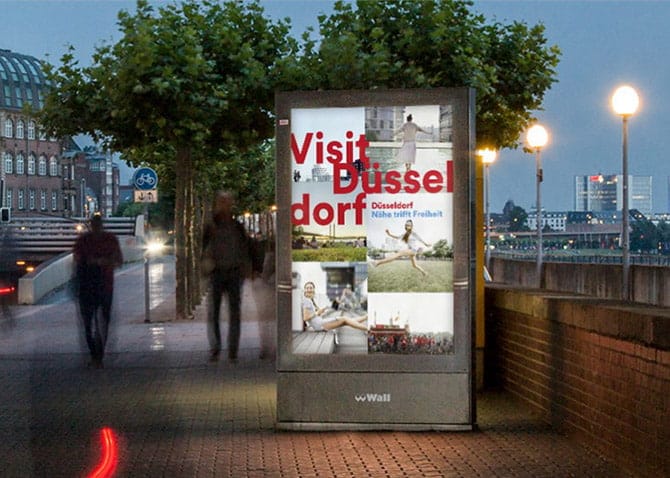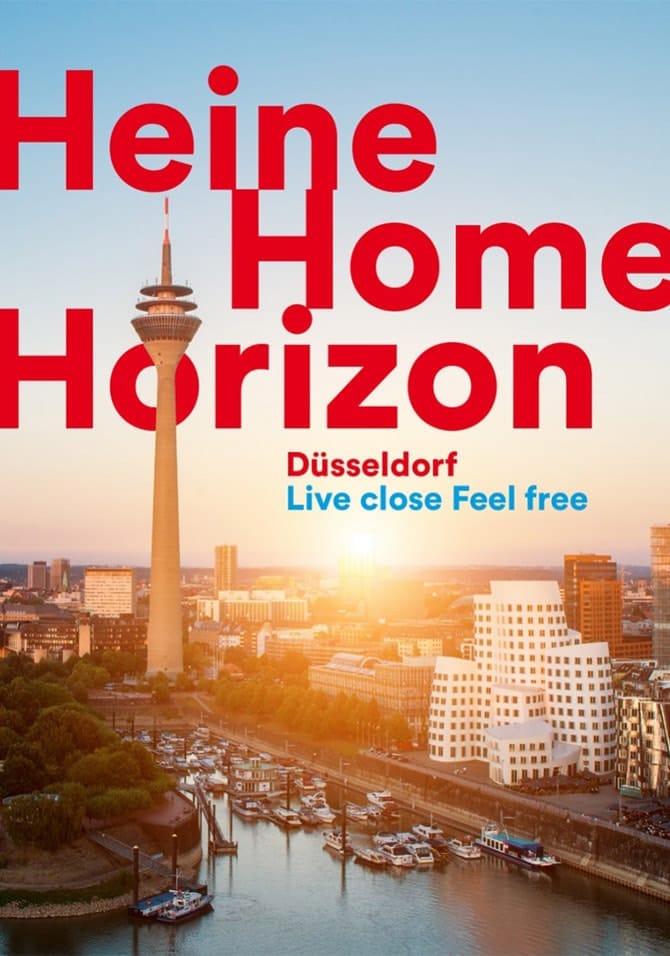 The claim of the dmcgroup is framed by the new corporate design of the city of Düsseldorf, which in the future will apply to all institutions of the Düsseldorf administration as well as to the municipal enterprises and subsidiaries. By using the city name with the new claim of the brand Düsseldorf, a uniform appearance was ensured, which convinces with a coherent design language and with a singular sender.
The design was implemented directly by us in the form of the new business brochure for the city of Düsseldorf.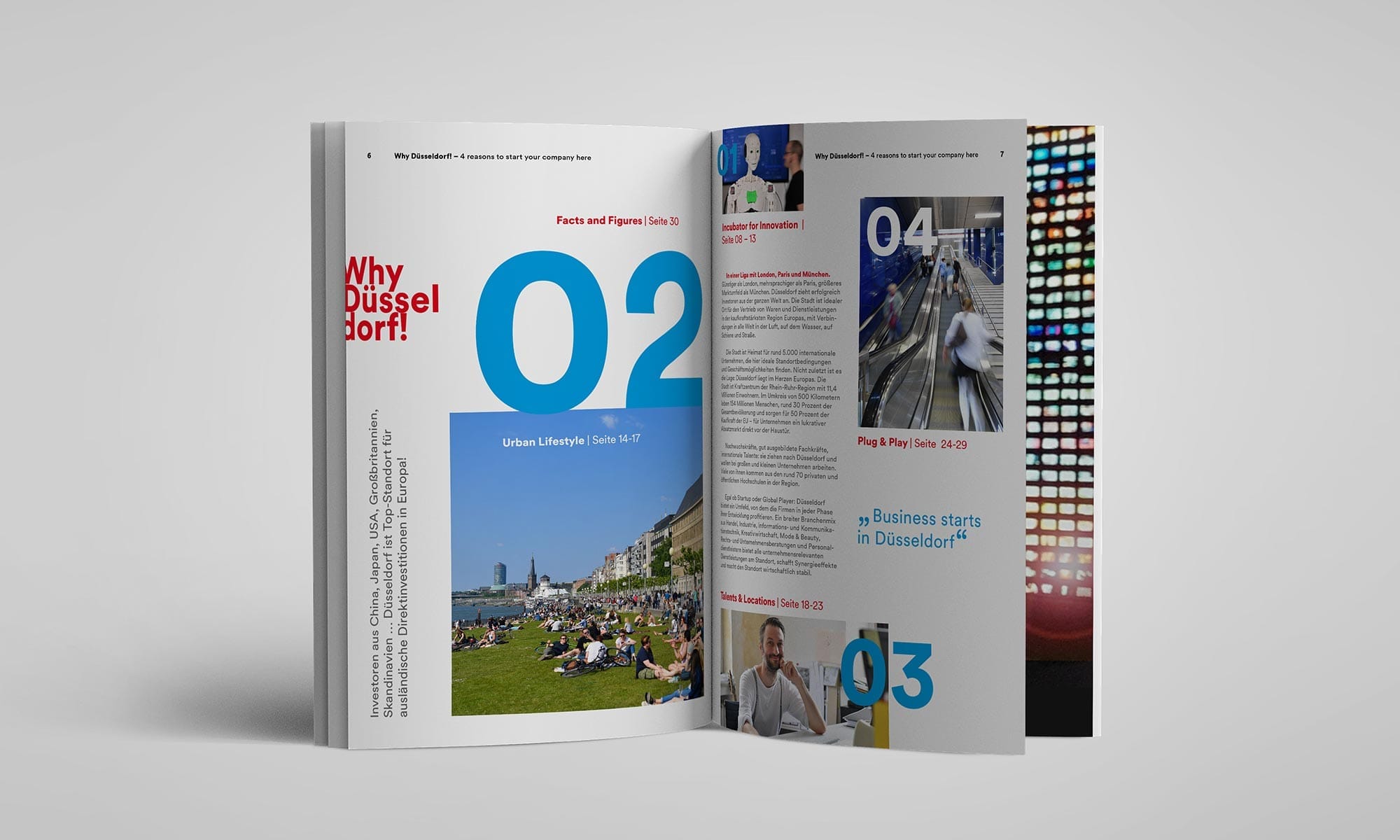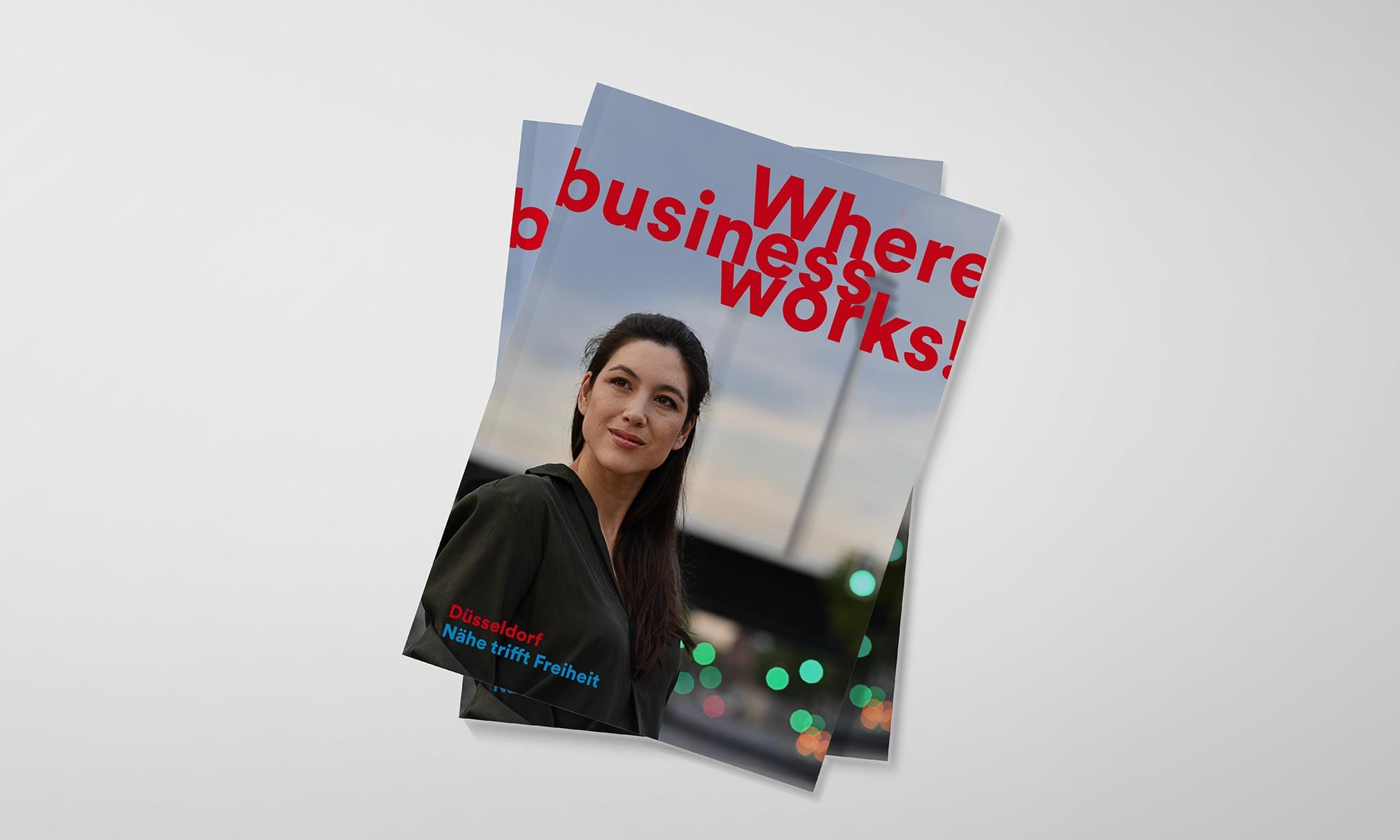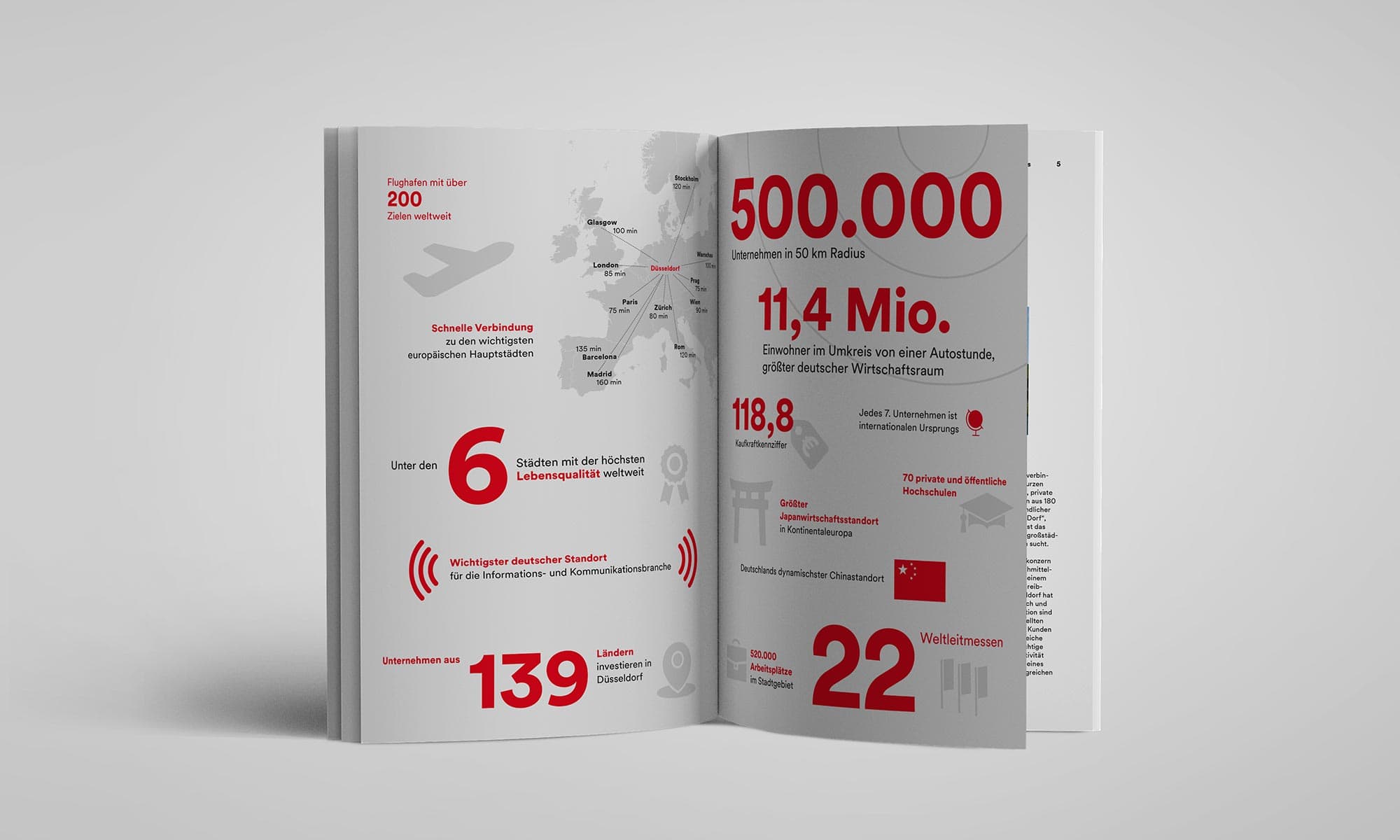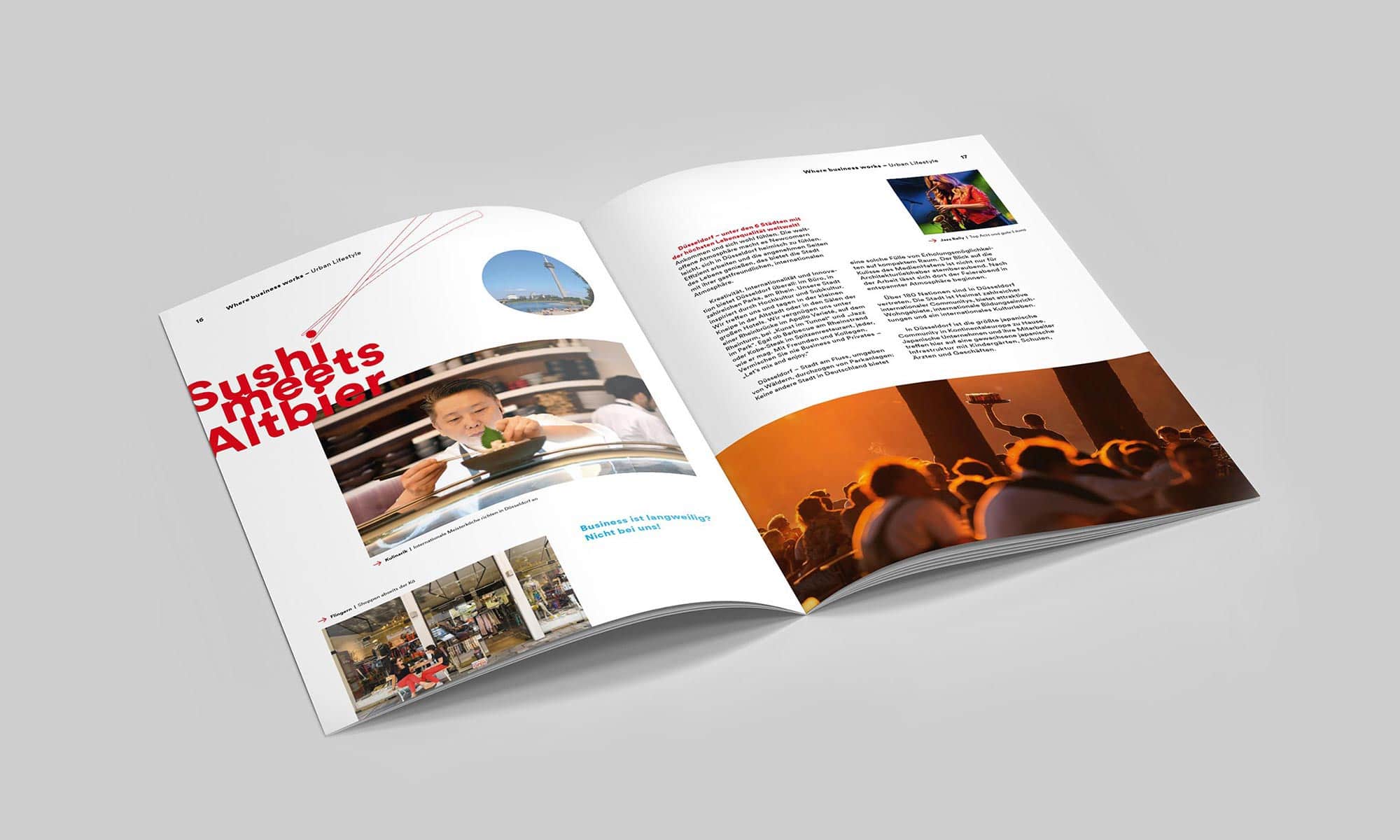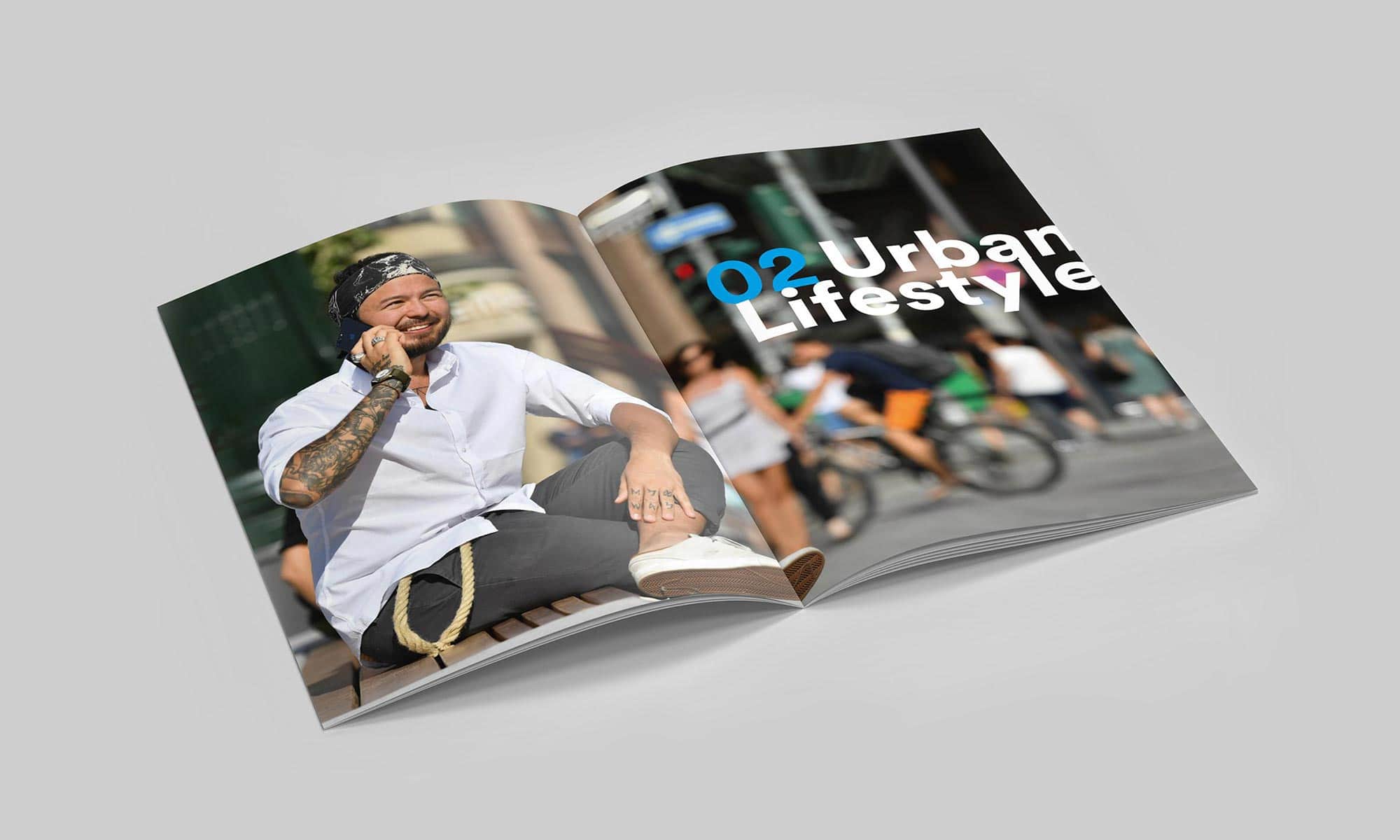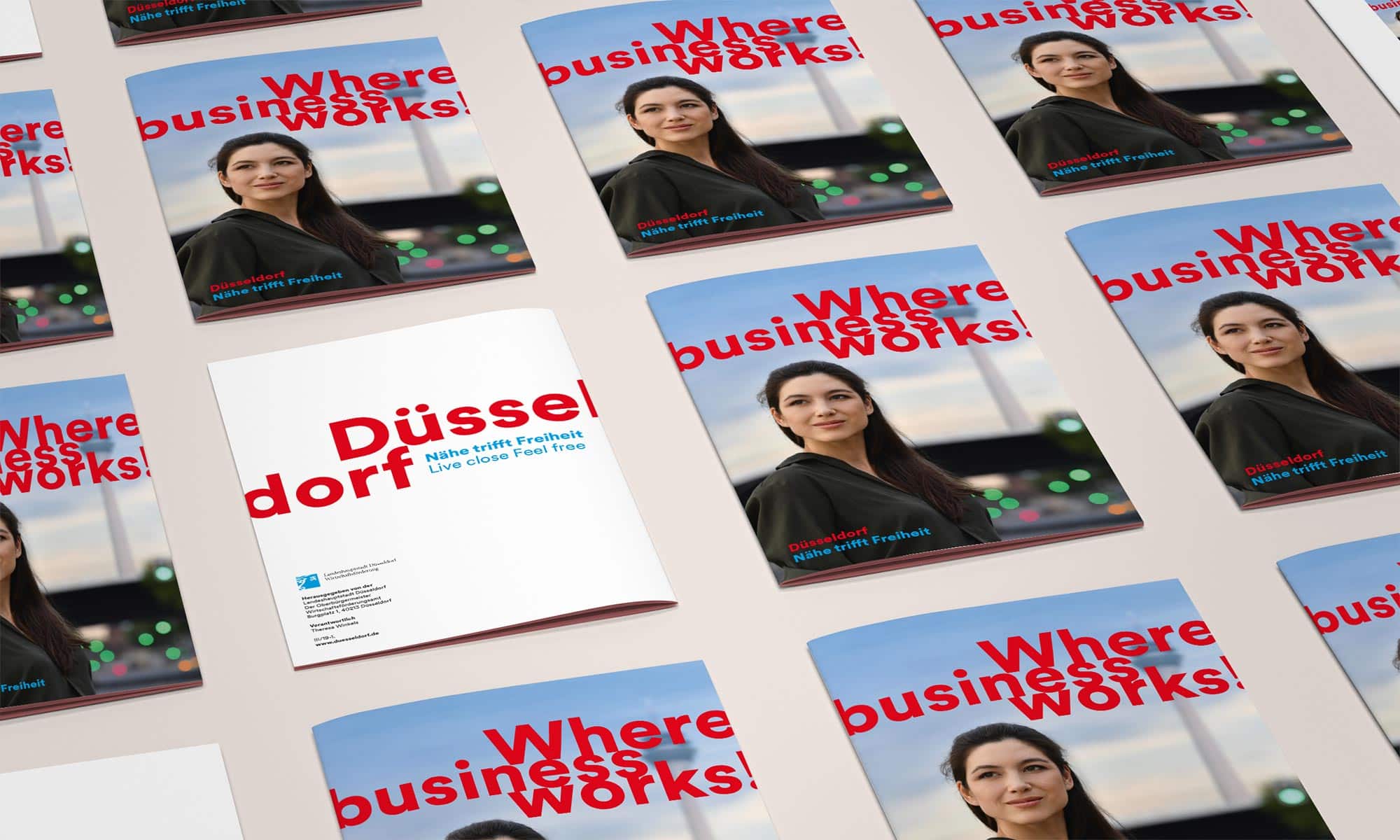 Being part
of Düsseldorfs
branding strategy
The dmcgroup is proud that we were allowed to be a part of the brand architecture development of the city of Dusseldorf. With the claim "Live close feel free" we succeeded in underlining the brand strategy and the new design of the city. Especially in a metropolis like Düsseldorf, a claim is needed that emphasizes its diversity and flexibility with a strong brand image.