Concept
Strategy
Brand Architecture
Design
Brandbook
Give-Aways
Onboarding
PowerPoint Templates
A modern, interdisciplinary and holistic brand experience for a company rich in tradition.
The Westfalenhallen Group is constantly developing – from the modernization of the architecture to the strengthening of the individual corporate brands and the corporate design relaunch. We supervised and developed the concept and design of the latter up to the employee event. All design elements take up the traditional origin with the greatest respect and let it shine in a new interpretation beyond the borders of Dortmund.
Welcome to the digital age
The new appearance not only strengthens the holistic brand experience. It also ensures seamless interaction across media. Under the new visual bracket, the three corporate brands will be
Messe Dortmund
Kongress Dortmund
Westfalenhalle
and the umbrella brand Westfalenhallen Group. All design elements are derived from our traditional origins. Newly interpreted and modernized, they are more brand-defining than ever.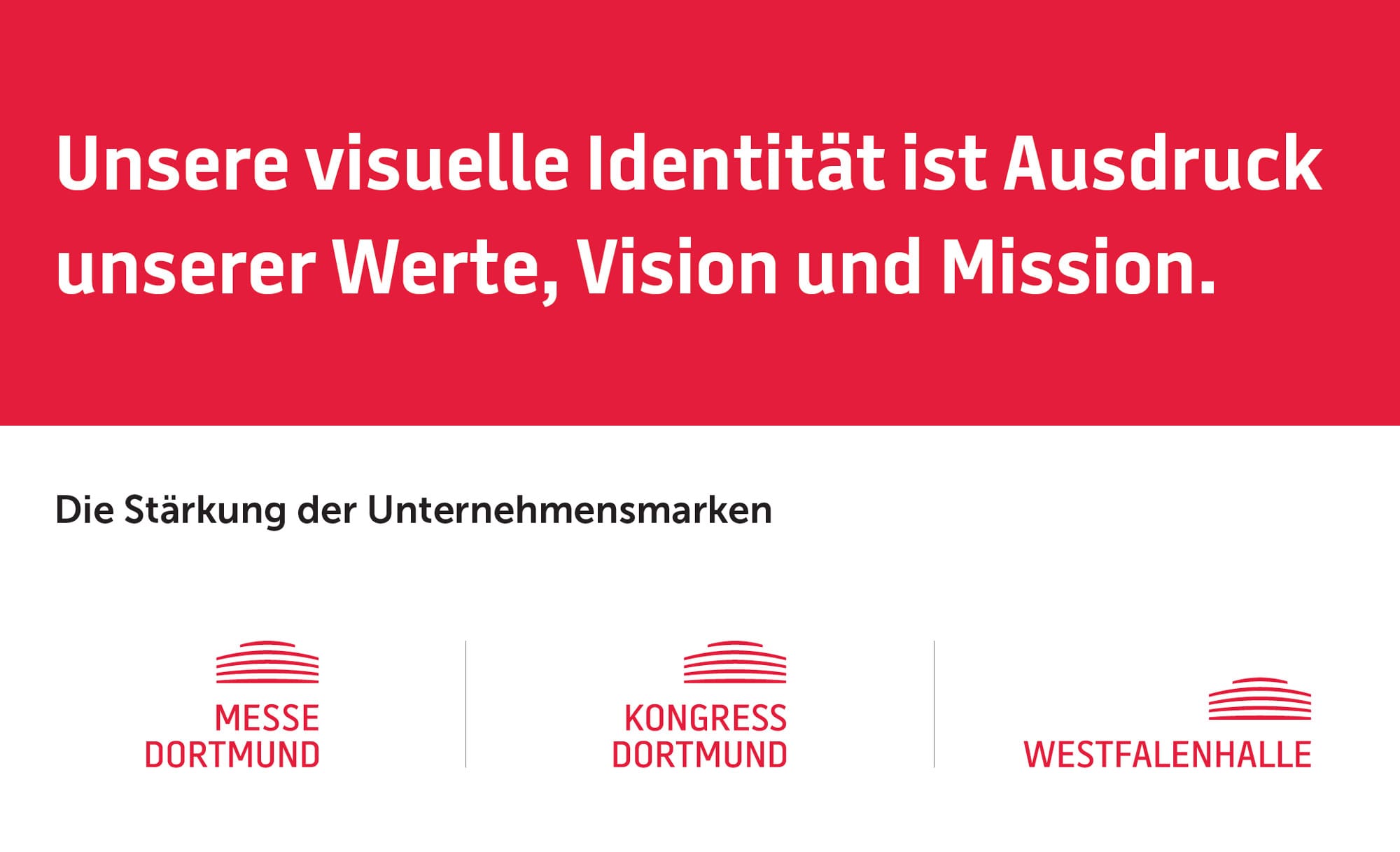 Innovation
New topics
Security
Freedom
Fresh
Customer orientation
Professionalism
Value
Success
Trust
Versatility
Experience
Vitality
Activity
Energy
Passion
Humor
Enthusiasm
The principle of "unity in diversity" runs through the entire brand architecture. Thanks to a clear color code, each brand can express its own personality. At the same time, the overarching design bracket ensures seamless communication. Across all media. Derived from the legendary, landmarked Westfalenhalle, our communication box creates space for everything we have to say.