Logo
Naming
Claim
Keyvisuals
Social Media
Launch campaign
360° communication
Germany's leading coaching platform gets a design relaunch that ensures internationality and success.
Launched in 2012 in Cologne as "GedankenTanken", Greator is now on the verge of an international breakthrough.
Greator is composed of the English words "greatness" and "creator". With Greator you become the creator of your own life.
In addition to individual coaching offers, trainings, events and an app, Greator helps people find their way to self-realization. Together, we visualized this vision and created a 360° brand presence that brings the community and also numerous new customers a big step closer to their goal: Unleashing their full potential!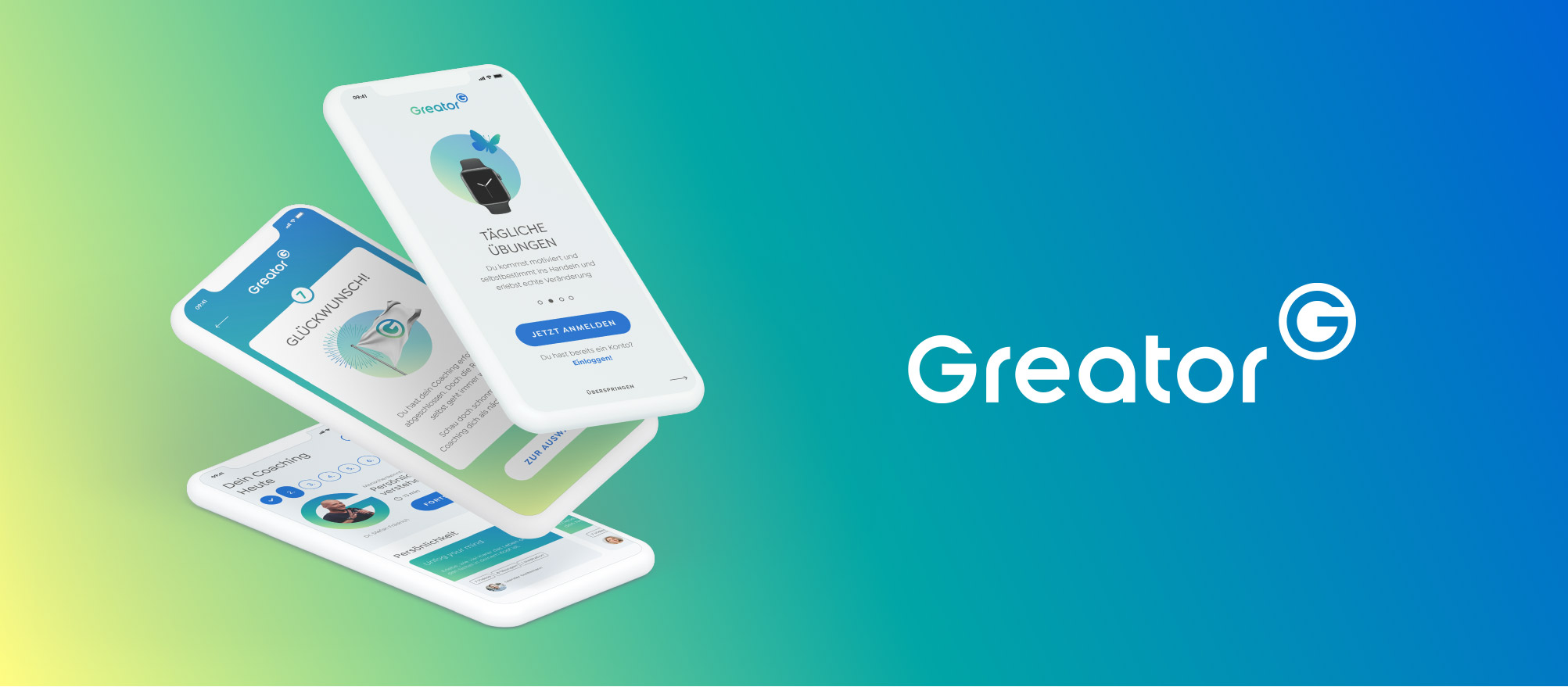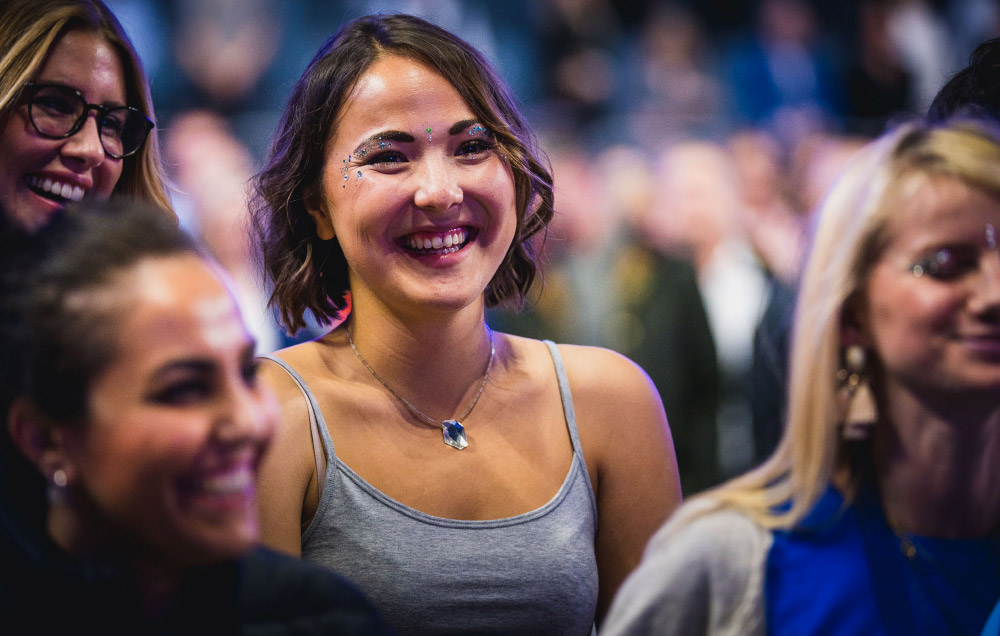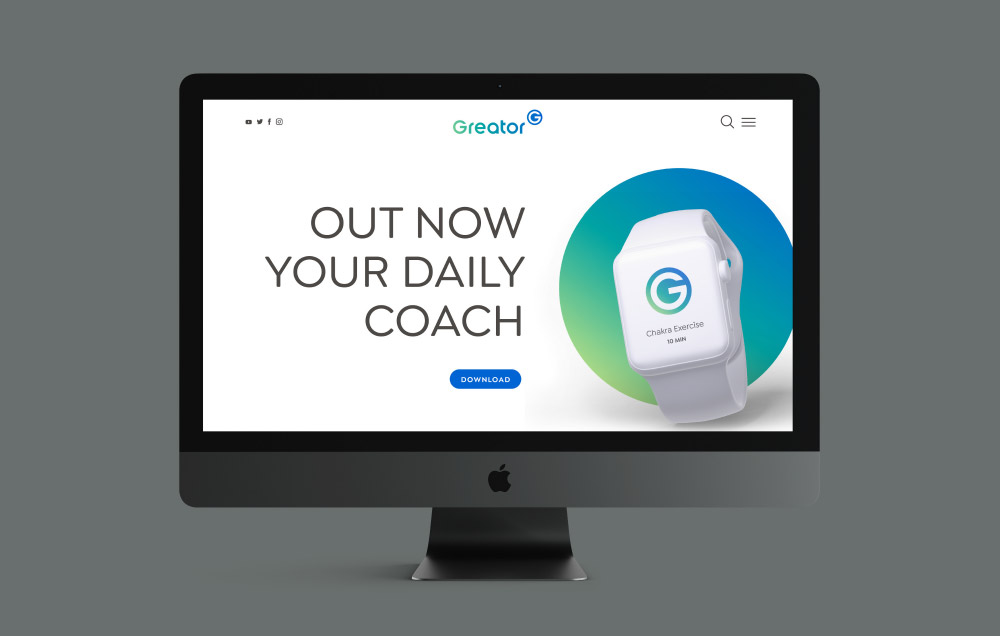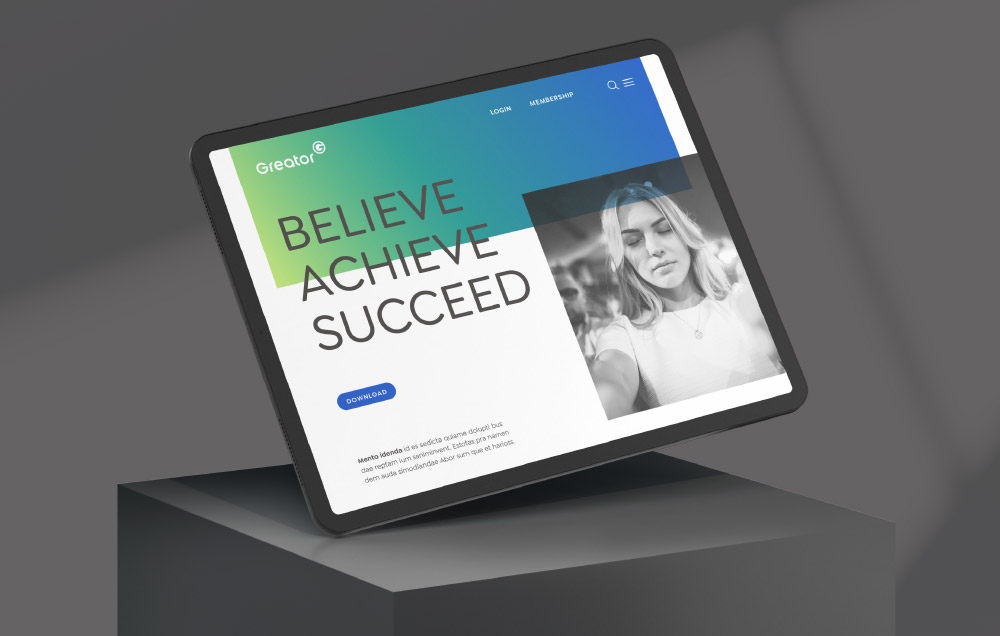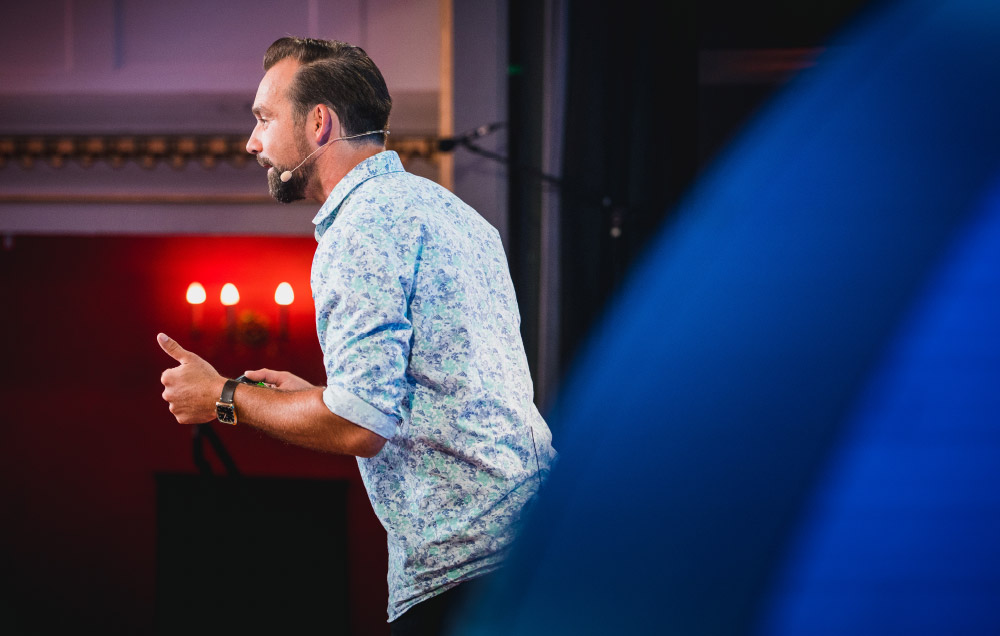 The fresh, lively gradient runs through all media. The hero of the performance is the "G". We lift this onto a stage and let it interact with the most subdivided elements. Matching the respective product, it thus forms a uniquely changeable and exciting key visual